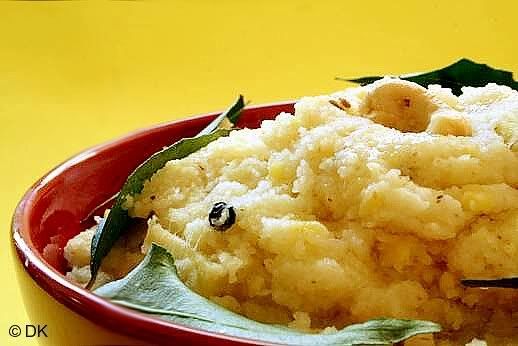 I had never heard of Rava Pongal until after marriage. My mother does not make this for the traditional pongal and neither does my mil. Rightfully so, I was totally curious about this Pongal and when I inquired about this to my mom, she told me that nowadays many variations of Pongal are coming up and that many households make this Rava pongal on one of the days ( its typically 3 days celebration for "Pongal" festival). She gave me this recipe and after I made it, I was totally sold out on the taste of this dish. Its yummy and very hearty. If you like pongal and if you like semolina Upma, you are sure to like this one too. The Ghee used for tempering is crucial since it imparts the festive touch to this dish. Pongal or not, I will sure be making this dish quite often :)
Ingredients
1 cup Rava (semolina)
1/2 cup split green gram/moong dal
1 tsp whole black peppers
1 tsp cumin seeds
1" ginger, peeled and sliced thinly
cashews - about 1/4 cup
salt to taste
curry leaves to garnish
Method
1
Wash the green gram well.
2
Cook the lentil until fully cooked - mushy is fine. You can either cook this on a stove top or in a pressure cooker.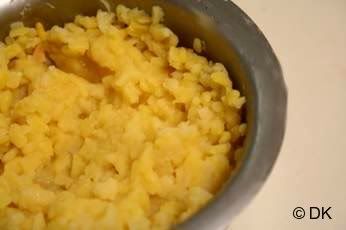 3
In a pan, take about 1/2 tsp Ghee and roast the semolina until aromatic and lightly reddish.Set aside.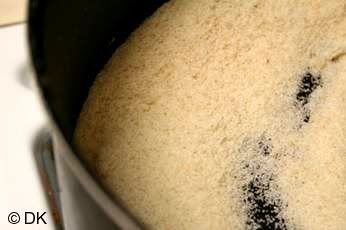 4
In the same pan, bring 2-1/2 cups water to boil. Add salt and then gradually add the semolina making sure to keep stirring to avoid forming lumps.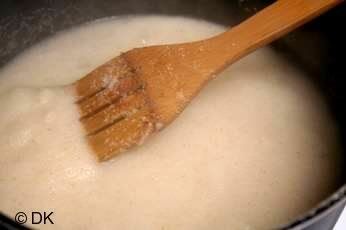 5
When the water has almost been absorbed, add the lentils and mix well.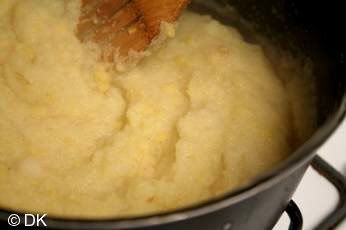 6
If you think that it is too thick, add boiling water to it. Dont add cold water. Meanwhile temper the rest of the ingredients in a ghee.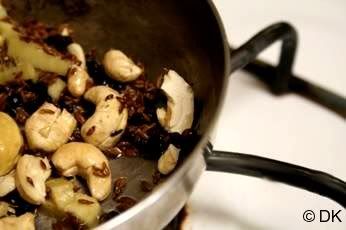 7
Add it to the semolina-lentil mixture and stir. You can at this point add some more ghee. Serve hot garnished with curry leaves.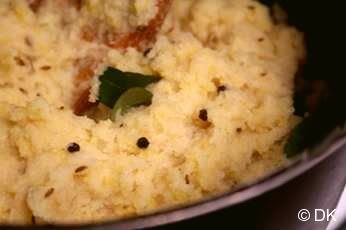 Related Recipes You May Like
Be the first to showcase this recipe!

Your Name
Did you make this recipe?
Please click below to share your experiences while you were making this recipe. Thanks for your input!
Have a favorite recipe?
Know a family recipe your mom used to make? Or maybe a go to recipe that works everytime? Share it with your fellow foodies!