These Gujarati delicacies are cooked in number of ways - I have seen them steamed, stir fried and fried. I have seen them made Vegan and without. The myriad number of variations for making Muthiyas are quite boggling but each one of them is unique in its own way. I have tried quite a lot of them but this version of mine is what I go to most often since it gets done in a jiffy and that really helps when I have sudden guests to entertain.

Mine uses curd but you can very well cut that out to make it Vegan and also I have fried the same. You can use the same dough to steam it too. If you are in a hurry,and if you have sudden guests then this version would make the best go to recipe satisfying both your purposes as a host and also keep the palate of the guests happy. I have had these in my drafts for god knows how long and noticed them just recently and had to post them pronto.!:)
Basic Information
Yield
:
Makes around 10-15
Ingredients
1 cup bengal gram (chickpea flour)
1 cup fenugreek leaves (methi) ( frozen works too, make sure you thaw it well before adding it and you need not add water additionally this way)
1 tsp grated ginger
1/2 tsp chilli powder (or as per taste)
1 tsp coriander-cumin powder (Jeera-dhaniya powder)
1/4 tsp turmeric
1 tbsp curd (optional)
1 tsp sugar
1 tbsp vegetable oil
salt to taste
Method
1
Mix all the ingredients together.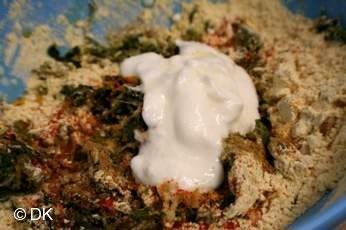 2
Bind them together to form a stiff dough. If too stiff add few tsp of water to loosen it up and if too watery, add the flours and rest of the ingredients proportionately to tighten it up. It should allow you to shape it into small sausage shaped pieces or any shape you desire.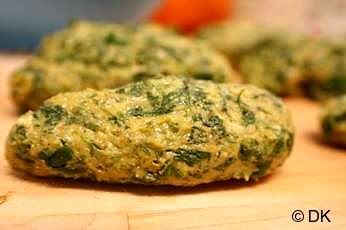 3
Deep fry them in oil until golden brown.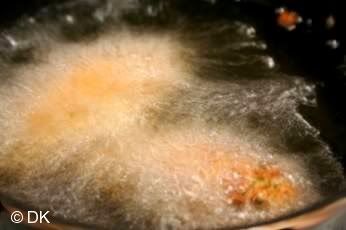 4
Place them in a paper tissue to get rid of excess oil if any.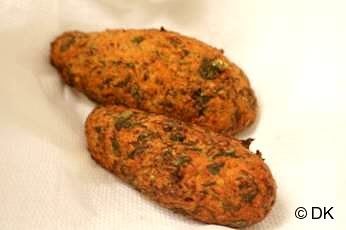 5
Serve warm as a standalone or with chutneys.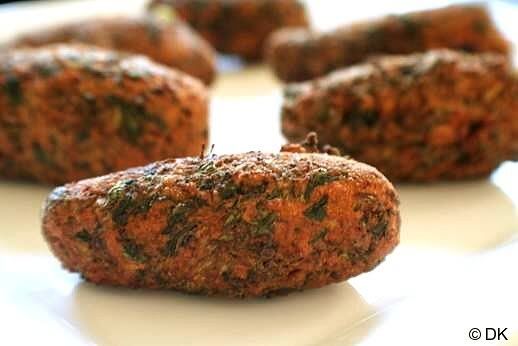 Related Recipes You May Like
Did you make this recipe?
Please click below to share your experiences while you were making this recipe. Thanks for your input!
Have a favorite recipe?
Know a family recipe your mom used to make? Or maybe a go to recipe that works everytime? Share it with your fellow foodies!