Plum Preserves with Raisins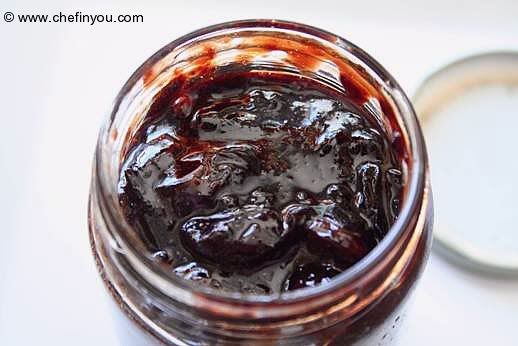 I had abundant Plums thanks to our landlord's hard work. I was of the opinion that I could be a gardener easily - I mean how hard can it be to grow couple of plants right! Guess I was wrong! The number of calculations, rotations, soil types, placement of plants etc that our landlord takes care of threw my dream haywire! I did learn a bunch of gardening skills from him though - and on top of it what more we get to reap his efforts!!!
I was quite busy trying out various recipes with plums and what better way to use a bunch of fruits than to make preserves. I already made
Plum Jam the first thing when the season started
, hence I thought I will try something else this time since my jam got over a long way back! I am not able to recall exactly from where I adapted the recipe from, but this one is good. I know I made a bunch of changes - the original one used LOTS of sugar which I cut by half. I used more citrusy flavors and this preserve uses raisins which was what caught my fancy - try it, you will like it too.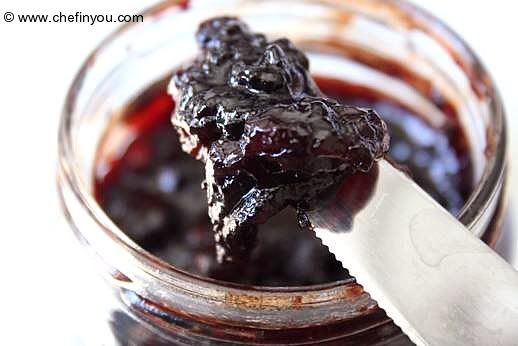 Basic Information
Prep Time
:
30 min to 1 hour
Cook Time
:
30 min to 1 hour
Yield
:
About 2 quarts worth of jam
Ingredients
about 4 pounds of plums
1 cup sugar
1/2 cup honey
3/4 cup orange juice
1/3 cup lemon juice
zest of one orange and lemon
handful of raisins
Method
1
Discard the pits of the plums and chop them coarsely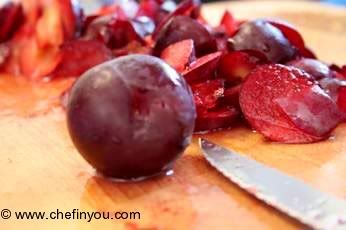 2
Bring sugar, orange, lemon juice along with the zest to a boil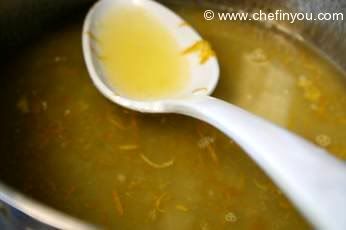 3
Reduce the heat and then add the raisins, honey and plums.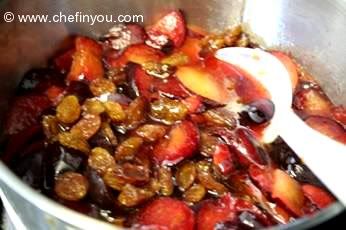 4
Keep simmering and stirring once in a while
5
until it starts thickening up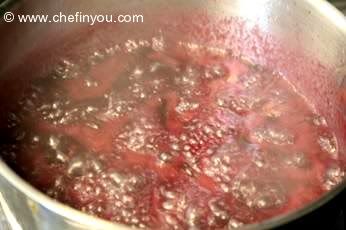 6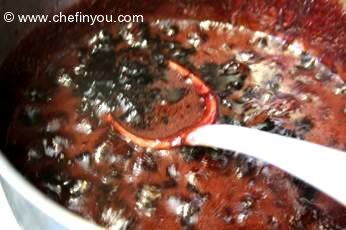 I served it with some warm oatmeal scones.
Related Recipes You May Like
Be the first to showcase this recipe!

Your Name
Did you make this recipe?
Please click below to share your experiences while you were making this recipe. Thanks for your input!
Have a favorite recipe?
Know a family recipe your mom used to make? Or maybe a go to recipe that works everytime? Share it with your fellow foodies!