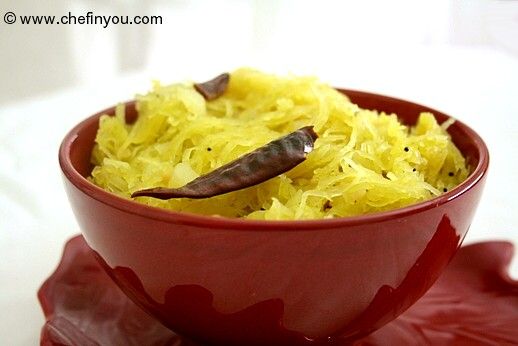 Indianizing recipes is, well, a force of habit! Especially when you want to try something new - the first thing that comes to my mind is how I can make it with 'homey' flavors. I am sure every person tries that! Get comfortable with the new ingredient by first using it with recipes they grew up with! When I first tried out making Spaghetti squash, that is exactly what I did. And when something tastes good, in this case delicious and hearty, you start liking it pronto and begin to use in different recipes.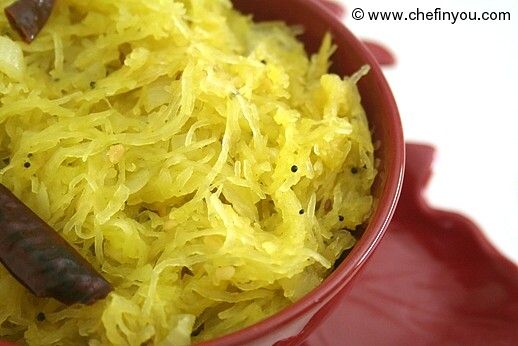 The only time consuming aspect of this dish is preparing the squash by itself. Of course there is no major prep work involved but it takes 10-15 min of cooking time. But once done, the making of the curry by itself is a breeze. Add some tempering and seasoning and you are good to go! I already explained
How to cook Spaghetti Squash
. Lets go into this simple recipe shall we?
Basic Information
Prep Time
:
30 min to 1 hour
Ingredients
1 Spaghetti Squash (about 500gms/ 1 lb), cooked (see how)
1 tsp mustard seeds
1-2 tsp black gram, split (urad dal)
1-2 dried red chilies (or as per taste)
1/4 tsp turmeric powder
pinch of asafoetida powder (optional)
salt to taste
Method
1
Take a non stick skillet. Heat 1 tsp of oil and temper the mustard seeds. When it starts popping add the black gram, dried red chillies, turmeric powder and asafoetida - in that order.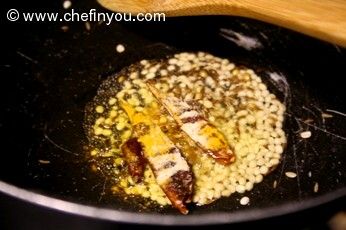 2
Once the lentil has turned reddish brown, add the prepared squash along with salt. Give it a stir.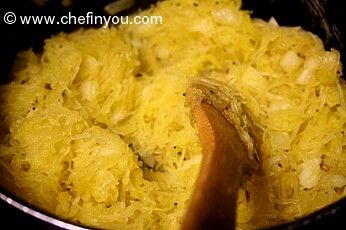 Serve hot. We enjoyed it along with some warm roti's and it was fantastic! Quite simple meal with minimal ingredients!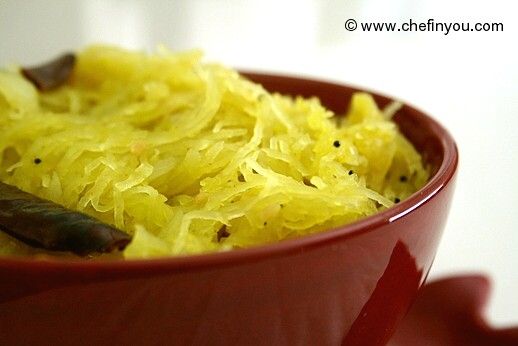 Related Recipes You May Like
Be the first to showcase this recipe!

Your Name
Did you make this recipe?
Please click below to share your experiences while you were making this recipe. Thanks for your input!
Have a favorite recipe?
Know a family recipe your mom used to make? Or maybe a go to recipe that works everytime? Share it with your fellow foodies!