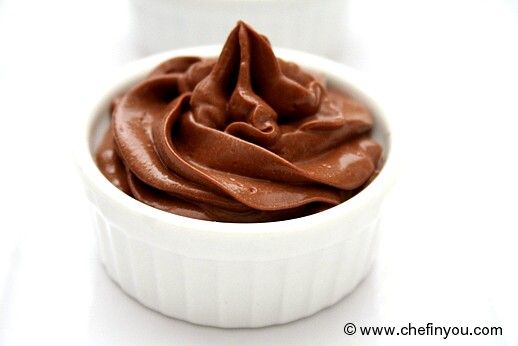 For a self proclaimed Tofu lover, this blog doesn't seem to carry as many tofu recipes as I would like to! Only recently when I was asked for one tofu recipe, that I claimed in some post as a favorite, did it occur to me (a quick search did it) that the number of tofu recipes in this site are pathetic to say the least. Had to rectify that pronto, hence we come to today's post. Thought of starting out on a sweet note and hence a dessert it is. Of course, its vegan and needless to say - its chocolate! If you chocolate lovers are looking disgusted and are ogling at me for having wasted precious chocolate with tofu - please, wait! hear me out! You HAVE to TRUST me on this -  You won't taste the tofu at all and that's a PROMISE!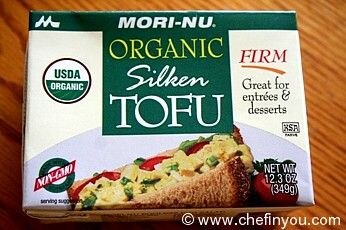 One of the best things I like about cooking is exploring new food products (there are zillion out there) and new ways of cooking them. If I was asked to cook the same mundane things again and again - I would have given up on cooking ages ago leave alone have a blog. One such exploration acquainted me with
this brand of Japanese tofu
. I LOVE it! I use it for anything and everything. I find it perfect to substitute it for most of the non vegetarian recipes. It holds well.  There are only 2 brands of tofu that I use and this is one. This was the first recipe I tried when I got this silken tofu (firm). I will follow up with many more personal favorites in the days to come. If you can't find find this brand, you can use regular silken tofu that you find in your local stores too.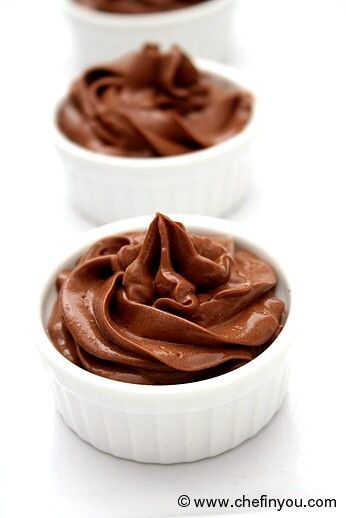 The most important thing to keep in mind for this dessert is
refrigeration time
. The more you keep it, better the taste. Since tofu is bland, its essential that you give it time to absorb the flavors from other ingredients added to it. Stronger the flavor better the tofu. Hence, just like you would do for the regular recipes, even a dessert needs its sitting time for a lip smacking tofu based recipe. The prep time is a joke and the cooking time minimal. Sure worth a try :)
Basic Information
Yield
:
Serves 4-5 people or 2 chocolate lovers!
Ingredients
1 packet (12.3 oz) Mori Nu Organic Silken Tofu (firm) (or use regular silken tofu)
2/3 cup semi-sweet chocolate chips (or use Vegan chocolate chips)
1 tbsp water
Method
1
Combine the water and chocolate chips on top of a double boiler to melt. Bump up the chocolate chips to 3/4 cup for a more chocolaty taste. I found 2/3 perfect for my needs.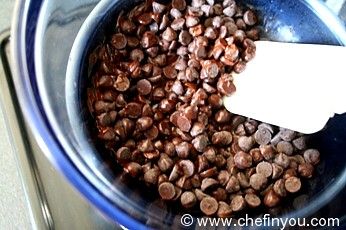 2
Stir until melted and the chocolate is smooth. Set aside.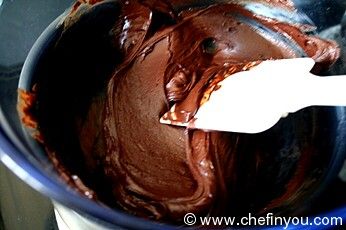 3
Meanwhile drain the water from the tofu and drop it in a blender.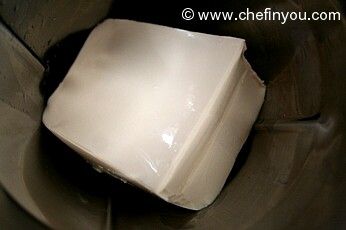 4
Puree until smooth.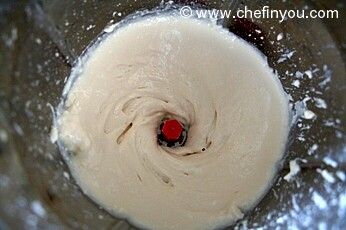 5
Add the melted chocolate to the pureed tofu.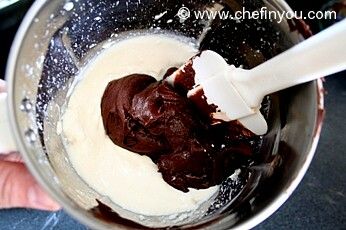 6
Give it another whirl in the blender until well combined.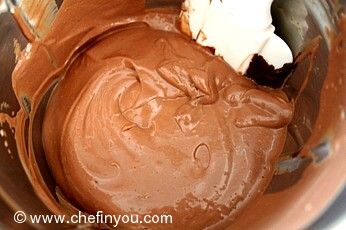 7
IMPORTANT STEP: Refrigerate this for at least 2 hours. The longer you keep it, better for the tofu and chocolate to mingle. This picture is after 2.5 hours. See how it has thickened?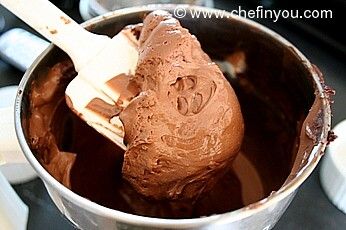 I piped it into ramekins and served them. You can toss in few raspberries, dust them with cocoa powder or like me - just serve them as it is! Its pure chocolate indulgence!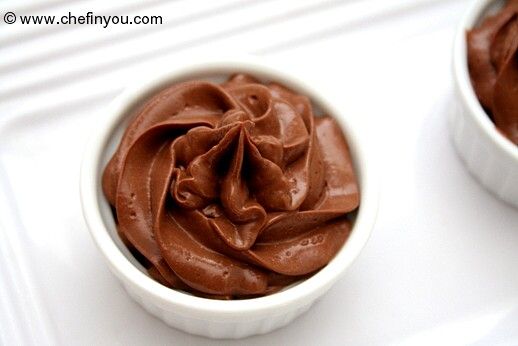 Related Recipes You May Like
Did you make this recipe?
Please click below to share your experiences while you were making this recipe. Thanks for your input!
Have a favorite recipe?
Know a family recipe your mom used to make? Or maybe a go to recipe that works everytime? Share it with your fellow foodies!