Disclaimer :
These microwave notes are meant to be used as a guidance since I haven't personally followed this method. These notes have been included from various sources on the net with the intention of helping you to make the cheesecake in your microwave if you don't have the oven.
I have hardly come across anyone who does not like cheesecake (with of course, the exception of Yours truly and her husband - Really, from which planet did we both land up here, I wouldn't know!). Recently a friend of mine got herself a job here after trying for 2 long years and so she was ecstatic! So was I! She is a cheesecake fanatic and since she was in this everlasting diet - she was torturing herself by simply staring at cheesecakes at stores but not buying one to eat! I thought this happy occasion earned her a cheesecake and to make her feel less guilty,I thought I will make this low fat version and treat her.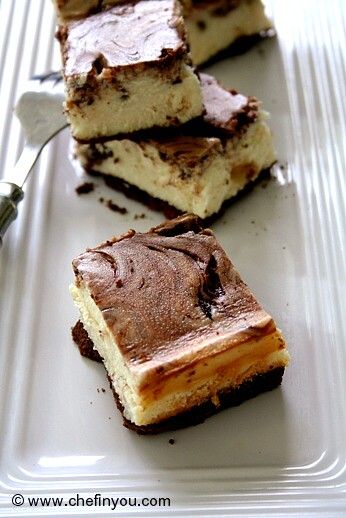 I made it more low fat than the "already reduced fat" cheesecake recipe from Cooking Light. They had used 2 packets of fat free cream cheese and 1 packet of 1/3 rd less fat cream cheese. Also they used 3 egg whites and 1 whole egg. I used only fat free cream cheese and egg whites. I thought may be it would not taste good - but I was surprised at the result. Unless you are a cheesecake pro, you wouldn't know the difference. Though my friend did say this tasted little less rich than the usual , it sure did not stop her from gobbling up 6 pieces before I could say - Congratulations!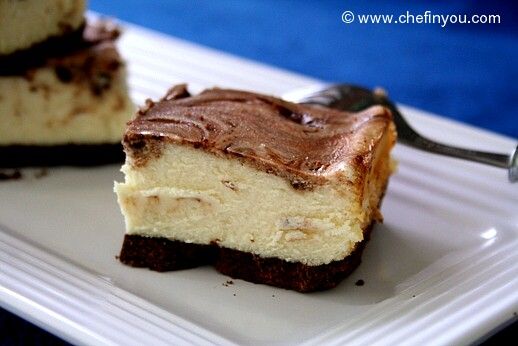 Next time you want to treat yourself with some cheesecake - make this one! Its better than not having any! You know you want a cheesecake now ;)