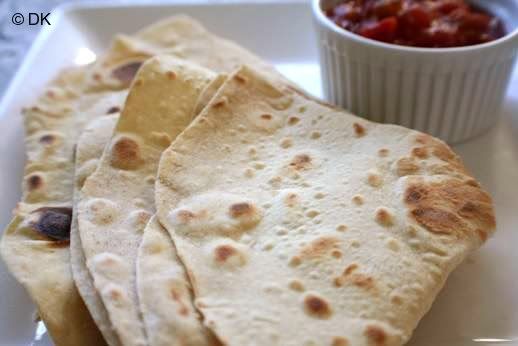 Rumali Roti or Roomali Roti is a thin Indian flat bread. The term "Rumali" means "Handkerchief" and the name comes from the fact that this Roti is rolled out as thin as possible - almost paper thin and while cooking folded like a handkerchief. There is no leavening agents added to this type of Roti and makes use of the mix of Whole wheat and all purpose flour.

The art of making Roomali needs lots of technique and practice. Yeah - the number of times that has taken me to make rumali roti to a decent looking one is numerous and I still wouldn't consider myself a complete success.But if you pride yourself as someone who can twist,turn,throw a Pizza dough like your favorite bakery pizza guy - then you are in luck! Cos that's much needed to make this Roomali roti. What is Pizza making art to Italy is Roomali roti for Indians.
Basic Information
Prep Time
:
30 min to 1 hour
Yield
:
Makes around 10 roomali rotis
Ingredients
1-1/2 cup Whole wheat flour
1/2 cup bread flour ( or all purpose flour/Maida)
2 tbsp ghee/oil
salt to taste
Method
1
Add all the ingredients together and knead well.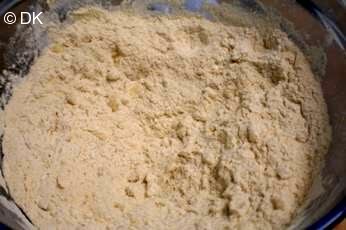 2
Add enough lukewarm water to make it into a soft dough.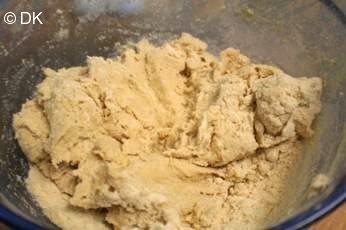 3
Knead for 5-6 min until the dough becomes smooth and soft – not sticky. Set aside for 5 min.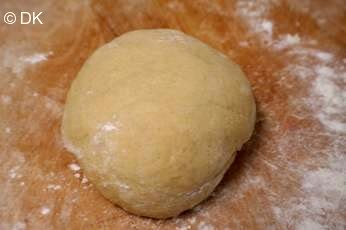 4
Divide the dough into small sized rounds and press it well to make a round with your fingers. Roll it using a rolling pin, a bit.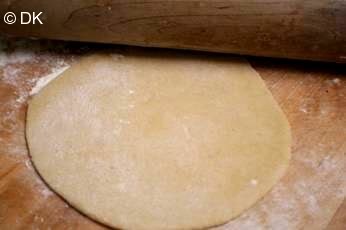 5
Make sure that the edges are thin, since the center will anyway expand while you are tryign to throw it around and make it thin. If you want to skip the throwing in the air – then just use a rolling pin and make sure you do it as thin as possible till you can see the rolling board through the dough.It should be that transparent.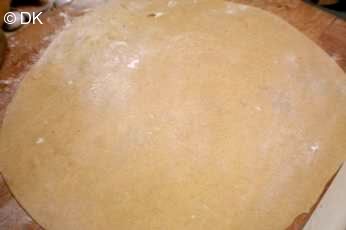 6
Once done, place a large iron skillet /non stick pan upside down on the stove. Heat it up until it is really hot. Sprinkle some salted water – upon sprinkling it should immediately fizzle out and dry out.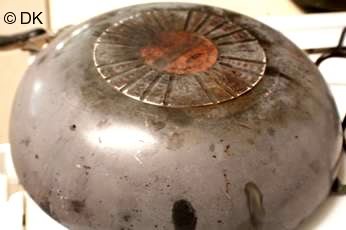 7
Now place your dough on top.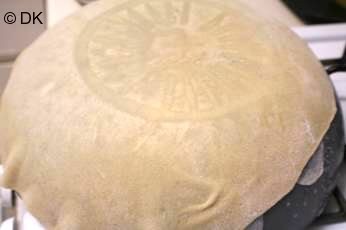 8
Small bubbles sort of thing will start appearing.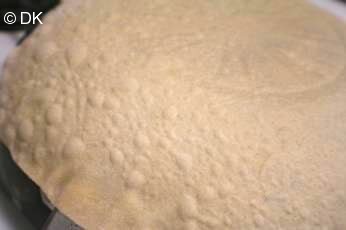 9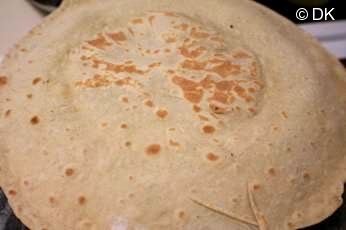 10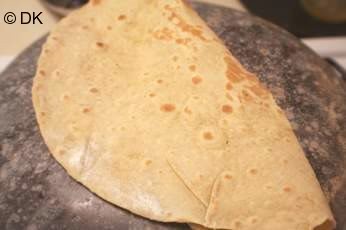 11
Fold it again in half sideways. You are done. Just make sure that you don't keep it for very long on the pan since it will dry out the roti and make it like papad ( or as the westerners say "Popadums") and will break. It should still be soft to touch at the end of it. The whole process on the stove should last less than 10-20seconds.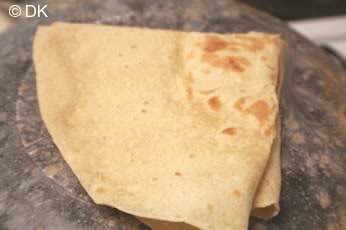 Related Recipes You May Like
Be the first to showcase this recipe!

Your Name
Did you make this recipe?
Please click below to share your experiences while you were making this recipe. Thanks for your input!
Have a favorite recipe?
Know a family recipe your mom used to make? Or maybe a go to recipe that works everytime? Share it with your fellow foodies!