You have had a healthy and simple lunch, you are happy that you ate sensibly, you put a nice blue tick near that particular meal in your "Eat Sensibly Resolution Chart" and feeling mighty pleased about it. Tick, Tock, Tick...the clock ticks away slowly the hand creeping towards 4:00 PM and something else creeps in your belly! Hunger pangs and the mind starts playing dirty tricks - making you imagine - Jalapeno chips wonderfully crunching in your mouth; how about that 'tadak' sound when you bite that nutty chocolate bar, mm...and and how about that delicious looking bagel with a nice filling of cream cheese making eyes with you..........aaah!!!!

No, No, you say, looking at your chart!. For such moments, here is another yummy alternative which wont make you feel that you are on a diet or something. Apple Bran muffins is the way to go - They have that Jalepeno chip like crunch as soon as you bite into it and 2 seconds later, you get a nice chewy texture like that bagel and in the end you feel like you have bitten away the nutty chocolate bar to glory - except that you havent.

What you did was eat into a nutrition powerhouse that is so ridiculously low in calories in return of immense benefits that its not even funny! It has a fruit, goodness of wheat and wheat bran, nuts and spices which make blend it all together. Don't go by the appearance - This is one Abraham Lincoln model - The packaging isnt pretty - but whats inside is worth all the time, effort and money :)
Basic Information
Cook Time
:
30 min to 1 hour
Ingredients
1 apple, grated
1 cup wheat bran
1 cup whole wheat pastry flour
1/4 cup All purpose flour
1 cup milk
1/4 cup pecans ( or walnuts)
2 tbsp brown sugar
1 tbsp butter
1/4 tsp nutmeg
1/2 tsp cinnamon
1/4 cup applesauce
1/4 cup oil
1/2 tsp vanilla extract
1 tbsp baking powder
Method
1
Preheat Oven to 375F. Mix all the wet ingredients together along with the spices.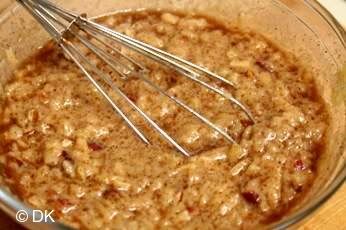 2
In a seperate bowl, add all the dry ingredients together.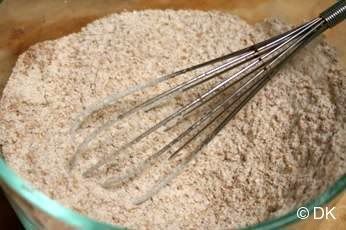 3
Now mix both of them together.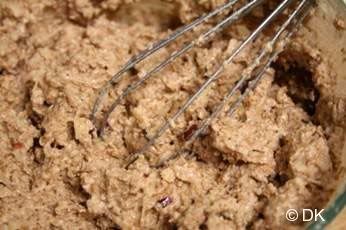 4
Drop spoonfuls of the dough into a lined muffin pan.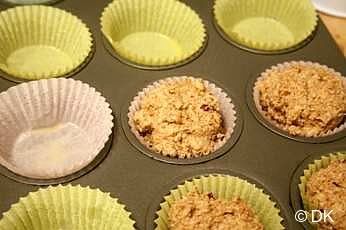 5
Bake them for 20-30 min until golden brown.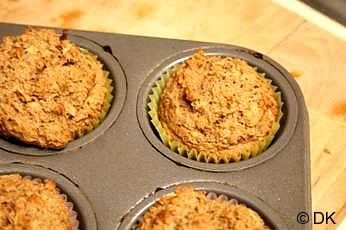 6
Cool them in a counter and enjoy!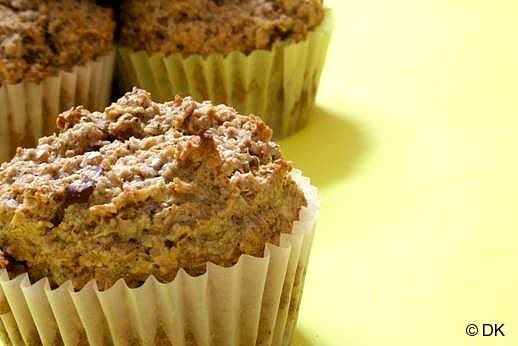 Related Recipes You May Like
Did you make this recipe?
Please click below to share your experiences while you were making this recipe. Thanks for your input!
Have a favorite recipe?
Know a family recipe your mom used to make? Or maybe a go to recipe that works everytime? Share it with your fellow foodies!