It looks like a flatbread but the similarity stops right there. Known by various names like Poli(Tamil), Obbattu(Kannada) and Bobbattu (Telugu), this traditional sweet dish is made for festive occasions. But festive or not, we enjoy Poli even on an ordinary day - that much is its love in our home. Until about a year back, I was not aware of another variation to poli where the stuffing is made using powdered sugar instead of the Jaggery which is what I grew up with. Variation nevertheless, it is one dish which will blow your mind however you make it. This is made for quite a bunch of occasions like
Pongal
,
Avani Avittam
etc. I made it on the day of
Boghi
which is the first day of Pongal. Dont even think of cutting out the ghee! Forget your diets when having a bite of this - you can always starve yourselves the next day! ;-)
Basic Information
Yield
:
Makes around 10-15 polis
Ingredients
For the Cover
1 cup all purpose flour/Maida (sifted)
pinch of turmeric
1 tsp of Ghee/oil
For the Filling
1 cup Bengal Gram Dal
1 cup grated jaggery (remove stones/dust etc)
1/2 cut grated coconut, fresh preferred ( but in case of non availability, frozen can be used too. Thaw it first)
1/2 tsp cardamom powder
approx 1-2 tbsp broken cashews
Method
1
Mix flour, turmeric and 1 tbsp of vegetable oil(optional), mix well and add water as needed to make into a soft pliable dough.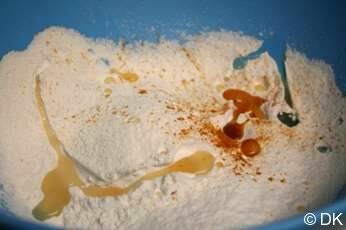 2
Set aside covered with a cloth.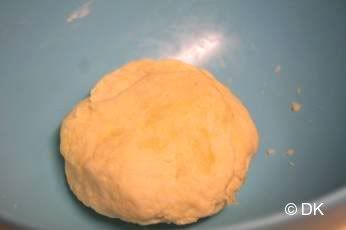 3
Meanwhile in a saucepan, boil bengal gram in 2 cups of water until soft.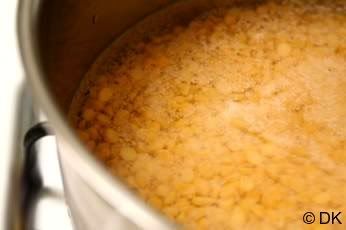 4
Drain the lentil well and then drop it back into the saucepan along with jaggery, coconut and cardamom powder. Mix well until the jaggery melts and all the ingredients come together into one harmonious mass.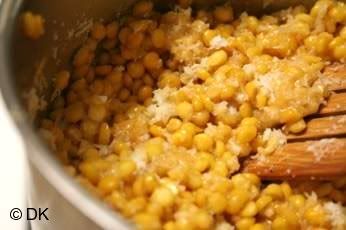 5
Cool it lightly and then grind this mixture in food processor without adding any water. Toast the cashews (dry roast/in ghee) and then add it to the lentil-jaggery mixture.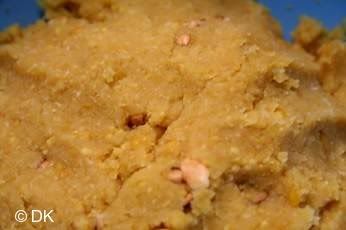 6
Now take a small lime sized ball from the dough.Roll it out into a small circle.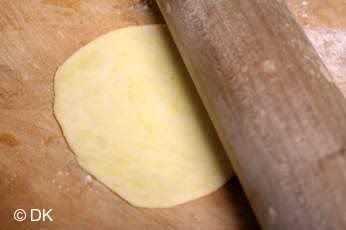 7
Similarly make a small ball from the lentil mixture and place it in the middle of the dough.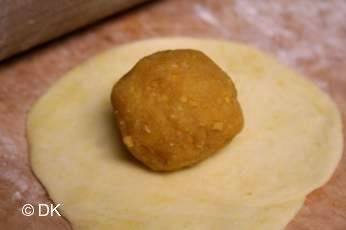 8
Bring the end of the dough to the center on top of the lentil mixture,pinch them together and then press it down into a flatbread.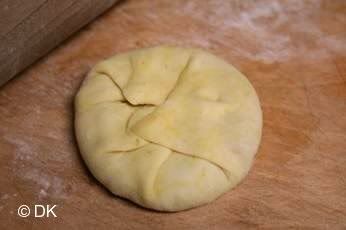 9
Now lightly roll it out into a flatbread. It does not matter if a circle is not perfect. You can roll it as thinly or as thick you desire.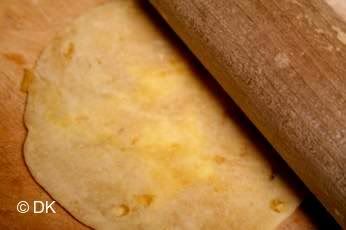 10
PLace it a griddle, spoon some ghee all around it and cook until golden brown.
11
Turn it around and similarly cook until golden brown/reddish.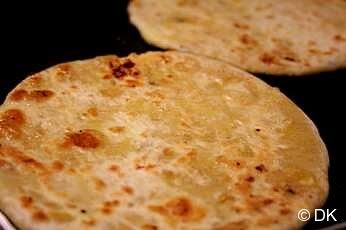 12
It is good on its own although a little ghee on top makes it irresistible.
Related Recipes You May Like
Did you make this recipe?
Please click below to share your experiences while you were making this recipe. Thanks for your input!
Have a favorite recipe?
Know a family recipe your mom used to make? Or maybe a go to recipe that works everytime? Share it with your fellow foodies!