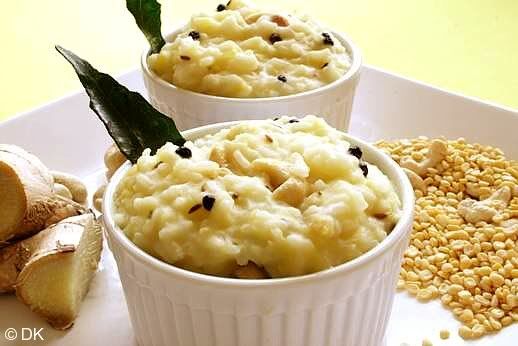 After Idli, the next common dish oft seen at a South Indian breakfast table is Pongal - a savory pudding made with beautiful combination of lentils and rice tempered with spices and nuts sauteed in Ghee. The taste is mind blowing to say the least and filling. It is also one of the simplest dishes to make which does not need constant attention and gets done in matter of minutes - say approx 15min! with nada preparation. This is also called as Ven Pongal (meaning white pongal)/ Khara Pongal (meaning spicy/hot Pongal). This also has a major role to play in the celebration of Indian festival also called as
"Pongal"
I make this not just for breakfast but also when I am short on time or when I am not so much in the mood to make anything fancy! Better this than eating out, or use any instant mixes laden with preservatives and god knows what else.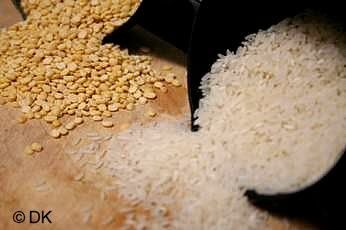 This is also a soul food for me, since it reminds me so much of home :) This is also one of those rare recipes for which not many variations are available. It has few standard ingredients without which one couldn't possibly relate this to Pongal otherwise.:)
Ingredients
1 cup short grained rice
1/4 cup+ 2tbsp split green gram/moong dal ( I like it with more lentils)
salt to taste
To Temper
1 tsp whole peppercorns
1 tsp cumin seeds
1" inch ginger, peeled and sliced thinly
pinch of asafoetida
few sprigs of curry leaves
few unbroken cashews
Method
1
Wash and clean rice and lentil well until the water runs clear.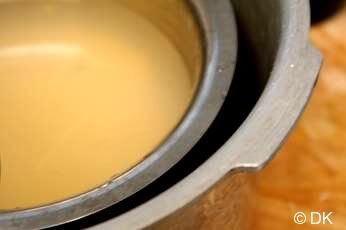 2
Mix them both and add 5 cups of water (depends on the type of rice you get - you might need less or more). Place them in a pressure cooker and cook for 10-15min - or until 3-4 whistles (Indian cookers)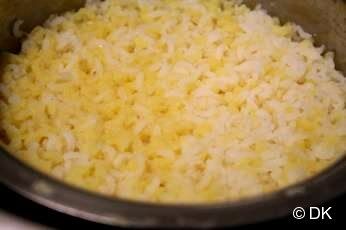 3
Meanwhile in a little ghee, temper first the ginger slices, then add peppercorns and cumin. Saute till aromatic and reddish. In the very end, add curry leaves and asafoetida, stir it for 2-3 seconds and remove with a slotted spoon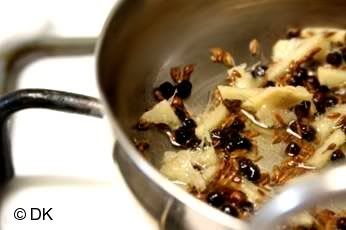 4
In the same pan, add the cashews and roast them till reddish color.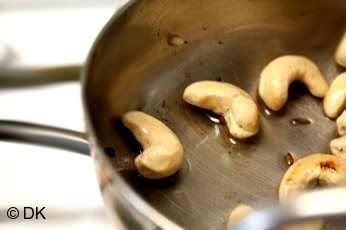 5
Now along with salt, add the tempered spice/nut mixture and mix well. Serve hot.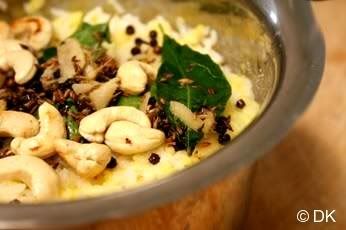 Related Recipes You May Like
Did you make this recipe?
Please click below to share your experiences while you were making this recipe. Thanks for your input!
Have a favorite recipe?
Know a family recipe your mom used to make? Or maybe a go to recipe that works everytime? Share it with your fellow foodies!