During one of our vacations, we landed up at a place which was nearly anti-vegetarian. It was actually even worse for me since I don't eat eggs. If you can cheat me by hiding its taste, appearance and smell into some other food, then I am ready to be cheated, otherwise you will be treated to free 'throwing up' sessions! Which is what I pretty much did during that trip since no one could even contemplate from which planet we landed from and did not know to customize recipes for us (especially me). I think few people probably wondered secretly how I looked "healthy" when I was practically eating 'nothing' ;) Vegetables are supposedly not food in their dictionary.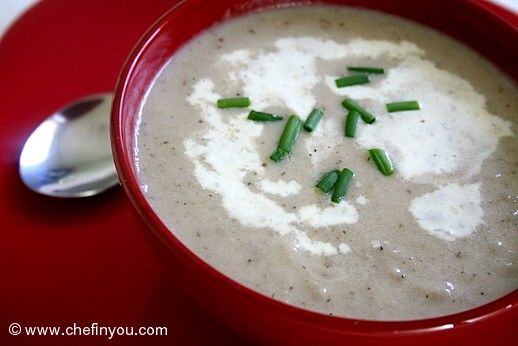 One conversation at a breakfast joint
Me: Can I have a vegetarian Burrito pls?
Waiter: Do you mean with lots of vegetables?
Me: Yes - no meat..
Waiter: Oh! No sausages then. Is Bacon ok ?
Me: (#$!#) No no Bacon, its meat too....
Waiter: Oh ok sorry about that - so trying to eat healthy ah? (winks!) Its always good! I know ppl trying to eat lots of fish nowdays. You know we have the best salmon here....
Me: umm...well no fish too - we don't eat fish either..
Waiter: (looks shocked) No bacon, No fish! That's really sad! What do you want us to put in there instead?????????
Me: Potatoes would be great!
Waiter: (scratching head) Oh ok! 2 'plain' burritos coming up
Me: aah! One second - I have one more request..I cant eat eggs - can you skip that too for one of the burritos?
Waiter: (scratching head some more) Without eggs?????? Sorry then there is nothing on the burritos.
Me: but.. but there are vegetables in there. That's what I want..
Waiter: Sorry we dont know how to make it without eggs... (few more suggestions, no's, arguments follows without any success for me :( ....)
The Husband: Its alright - just get us 2 burritos. We are starving!
Me: (grumble)(mumble) (and we traveled happily after, with me throwing up of course!)
But in one place, we got to stay in a cottage. We made our vegetarian requests and the cook was like 'Oh sure'. The next 2 days were Food heaven! Our cook made the amazing vegetarian food ever! Her soup recipes were simply mind blowing. One of them was this Baked Onion and garlic soup. I practically ended up asking her how she made each and ever dish. Of course she did not give me the measurements but her procedures and rough guidelines were more than enough. Here is one of the recipes we enjoyed
Ingredients
2 large onions, sliced
1 full head of garlic (approx. 12-13 cloves), peeled
3 cups of vegetable broth (or water)
1 to 1-1/2 tsp Italian seasoning (or try any dried herb mix like thyme, sage etc)
1 tbsp butter
1 cup heavy cream (or use low fat milk)
salt and pepper to taste
few chives to garnish
Method
1
Preheat Oven to 350F. Place the onions, garlic and the seasoning together in a roasting pan. Add 1-1/2 cups of vegetable broth. Dot the tops with the butter.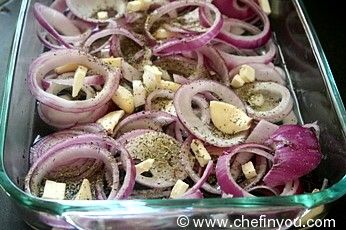 2
Cover the pan with foil and bake for 1-1/2 hours making sure to give it a quick stir 2-3 times during baking process.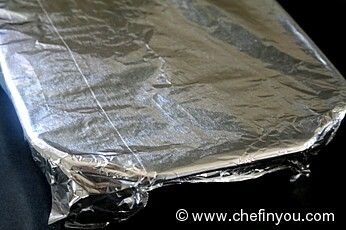 3
The aroma begins around 50-60 min mark.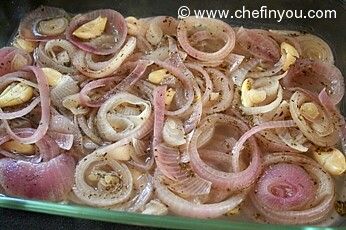 4
When done, remove the onion-garlic mixture and process until smooth.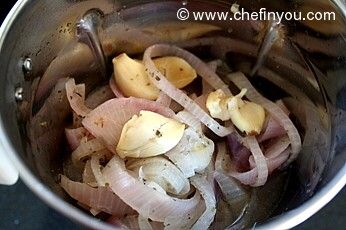 5
In a saucepan, mix the puree along with the remaining broth and cream in low heat. Stir gently and add more seasoning if required.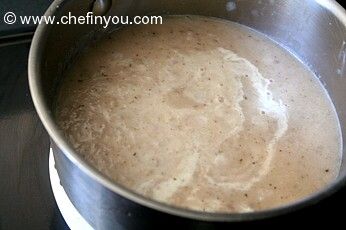 Garnish with chives and serve hot with some crusty bread.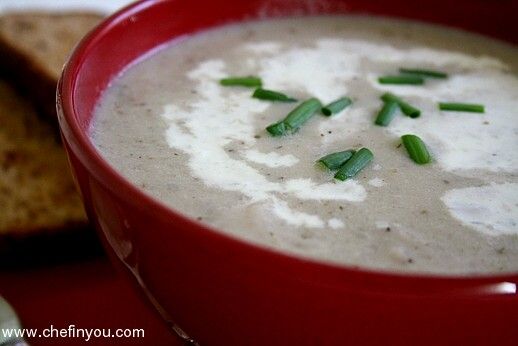 Related Recipes You May Like
Did you make this recipe?
Please click below to share your experiences while you were making this recipe. Thanks for your input!
Have a favorite recipe?
Know a family recipe your mom used to make? Or maybe a go to recipe that works everytime? Share it with your fellow foodies!