Thai Styled Tempeh Cutlets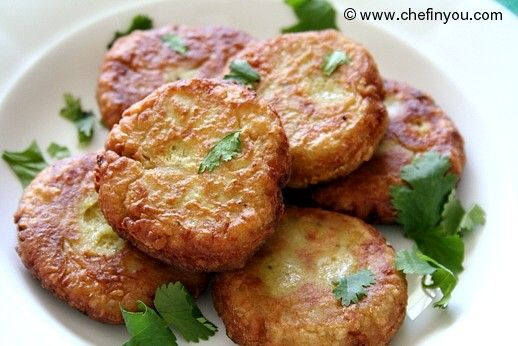 I rely on Soya beans and its by products for our day to day source of protein along with the more obvious ones like Legumes etc. Among that is Tempeh which I love. Its texture is close to that of a meat and it does look weird. But don't get fooled by its looks cos its immensely versatile and nutritious. I use it more often in dishes which call for Bacon. They also wonderfully crisp up and add that delicious crunch. This was another of those recipes which got deleted during my migration to this new domain - about which I
already mentioned about here.
So when I made this again recently, I thought I will blog about it once again.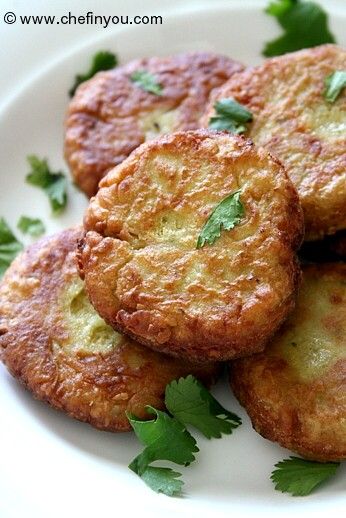 This was actually, I think, my first very recipe with tempeh. I got Tempeh only after I saw it in this recipe and it looked so tempting that I had to get it. After this, it actually made me a lover and have from then on, tried in various other recipes and experimented with it. If you are getting started with tempeh or if you don't like it yet, then this is a must try for you. It might make you a fan of Tempeh just like it did for me. This also makes for a different evening snack for kids who wont know that it made with tempeh. The aromatic Lemongrass and other ingredients mask its otherwise almost bland taste and makes this totally delicious. Its my family fav. Do give it a try, it might become yours too.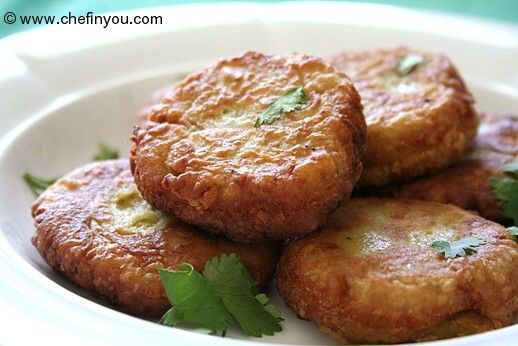 Basic Information
Yield
:
About 8-10 cakes depending on the size
Ingredients
1 lemongrass stalk, outer leaves removed and inside finely chopped
2 garlic cloves, chopped
2 spring onions, chopped
2 shallots, finely chopped (I used 1 medium onion)
2-3 chilies, seeded, finely chopped (as per taste)
1 inch piece ginger, peeled and chopped
about 4-5 tbsp fresh cilantro, chopped
2-1/4 cups tempeh, sliced
1 tbsp lime/lemon juice
1 tsp sugar
3 tbsp all purpose flour(or soy flour to make it gluten free)
1 large egg (I used 1 tbsp tomato paste instead)
salt and pepper to taste
Method
1
You can crumble the tempeh or slice it into cubes. You are just going to process it along with few other ingredients in the processor so a rough chop world work fine too.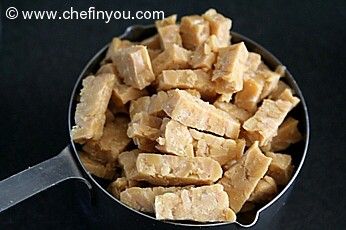 2
Place the lemongrass, garlic, scallions, onion, chilies,ginger and cilantro in a food processor.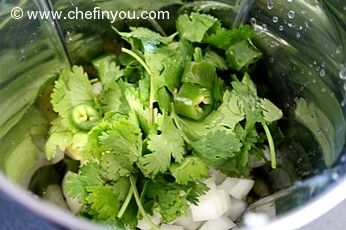 3
process into a coarse paste.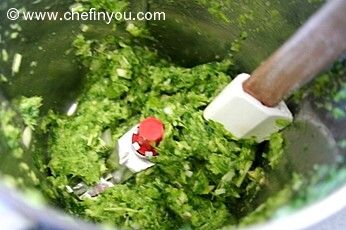 4
Add the tempeh, lime juice and sugar.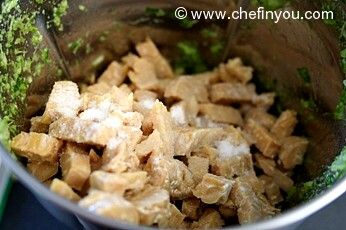 5
Blend until combined. Add the seasoning, flour and egg (if using). Process again until mixture forms a coarse sticky paste.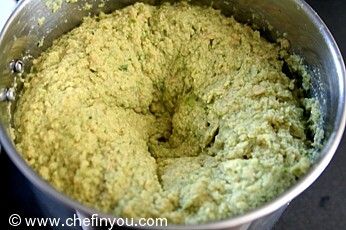 6
Dust your hands with some flour to avoid the mixture from sticking to your hands. Now take a heaped serving (spoonful) of the tempeh mixture at a time and form into rounds/patties/cakes. You should be able to shape it even though it still feels little sticky. If very sticky that you are not able to shape it at all, then add little more flour.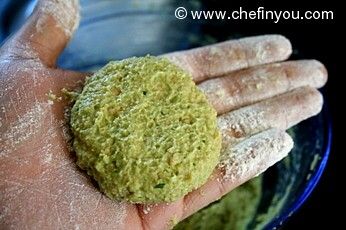 7
Heat enough oil to cover the base of a non stick pan. Drop the cakes/patties/cutlets.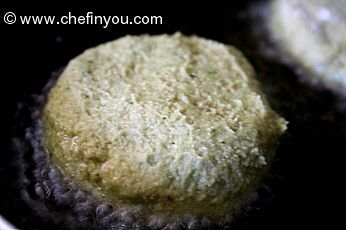 8
You will see the edges/bottom browning.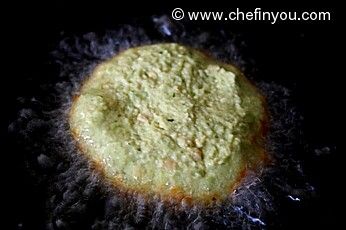 9
Turn and cook. Repeat for all the cutlets.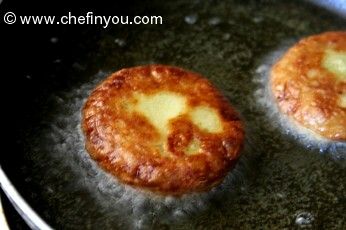 10
Drain on paper towels.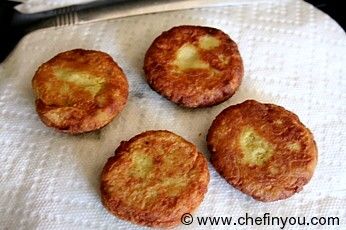 Serve hot with any condiment of your choice. You don't have to use this much oil - I have tried spraying a non stick pan with PAM spray and cooking these cutlets, Baked them and they all come out fine. They don't have the same texture as shallow frying, but there is no compromise on the taste. The book also suggests a
Sweet Dipping sauce
to go with it. Here is the recipe
Mix the following together
3 tbsp mirin
3 tbsp white wine vinegar
2 scallions, finely sliced
1 tbsp sugar
2 chiles,finely chopped
2 tbsp cilantro,chopped
large pinch of salt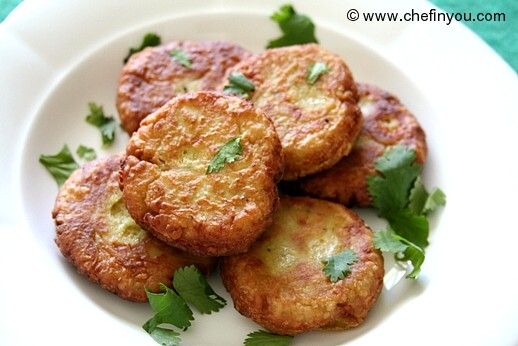 Related Recipes You May Like
Be the first to showcase this recipe!

Your Name
Did you make this recipe?
Please click below to share your experiences while you were making this recipe. Thanks for your input!
Have a favorite recipe?
Know a family recipe your mom used to make? Or maybe a go to recipe that works everytime? Share it with your fellow foodies!