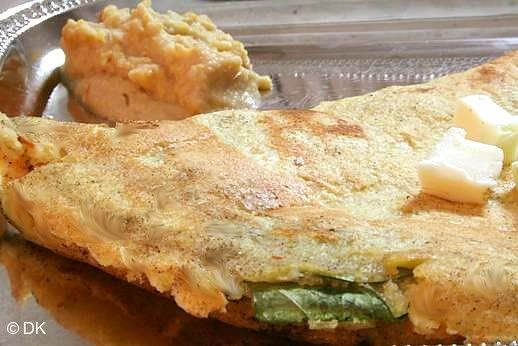 Adai is a variety of the more popular
South Indian Dosa
.
- While Dosai are thinner (crepe like), Adai tend to be thicker and heavier.
- While Dosa batter is made using rice and black lentils (urad), Adai batter is made using mixed lentils along with rice.
The classic combo for Adai is
Avial (aviyal)
which is a vegetable and coconut stew. Another loved combo is with jaggery mixed with ghee.
Some Dosa recipes for you to try:
1. Classic Dosa Recipe
2. Adai Recipe
3. Sprouted Green Moong Dal Dosa
4. Sprouted Ragi Dosa Recipe
5. 15 Bean and Brown Rice Adai Recipe