Indians living outside India, especially in the U.S will surely agree with me that getting whole grain Ragi (Finger Millet) is a blessing! I have searched in all the stores I could visit for this with disappointing results. Only one store carried Ragi flour and I had to make do with it. But going there was such a hassle since it was very far away from our house. Now where we stay, I don't get even the flour. I finally gave up! Having said that, imagine my extolment when the wholegrain found me :)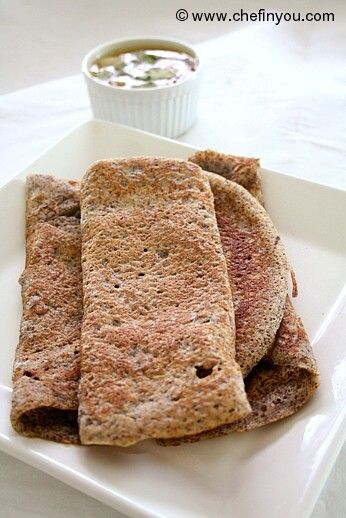 Our Indian neighbors planned to leave US for good and settle back in India. When we visited on their last few days, she told me that she had just got few wholegrain packets of Ragi and now since anyways she was leaving, she did not have any use for them. She informed me in a light manner, that since I was such a wholegrain freak, I would be able to appreciate Ragi. Was she kidding!!! Of course I would be! My joy knew no bounds and my husband even laughed at the way I was holding the bag - he told me he knew exactly how I would look if I found a Huge diamond somewhere! It was a precious gem indeed!
I have tried so many dishes and experiments with Ragi that its not even funny! Sprouting makes the grain extra nutritious and I wanted to use those sprouts in my dishes. There weren't many resources in the net which gave me dishes with the sprouts. It was all about grinding it into flour and using it in myriad dishes. It seemed such a waste of this grain to me. I had to rely on experiments. Of course not all were a hi-fi success, but one got to do what one got to do. After repeated requests for ragi recipes in my site (I have about 68 requests till date from the time I posted my
How to make Ragi Flour
Post), I thought I will post one of our favorites today.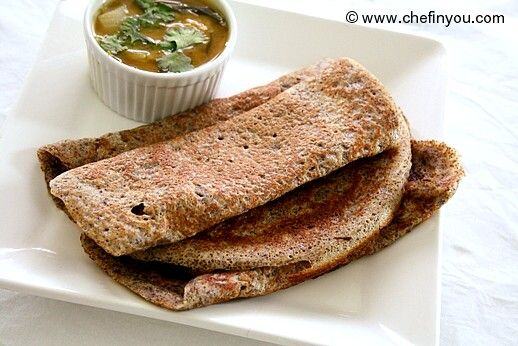 If you like Dosa, then you will surely like this dosa (Indian crepe) too. I just used the regular dosai recipe but enhanced it nutritionally with sprouted Ragi. The taste is very similar to regular dosa though you get the hint of ragi while tasting it. This batter is a boon to have and you can make pretty much anything you make with leftover dosa batter.
Other South Indian Breakfast Recipes
:
Rava Upma
,
Holy Basil (Tulsi) Tea
,
Onion Tomato Uthappam
,
Idli recipe
,
Medhu Vadai
,
Rava Pongal
,
Ven Pongal
,
Adai Recipe
Basic Information
Prep Time
:
8 hours to 1 day
Yield
:
Makes around 12-15 dosas depending on the size and thickness
Method
1
Soak Black lentils and fenugreek seeds together in some water. Soak both the rice together in another bowl. After soaking them for 3-4 hours, grind the rice first in your wet - grinder (
see this post)
or in your processor. The rice batter will still feel coarse when you touch it but otherwise it should have ground well. Pour it out in a large bowl.
2
Next in the same processor/grinder (no need to clean it), add the Black split lentil + seeds and grind it until fluffy and velvety smooth.
3
Now pour this batter, adding it along with rice batter.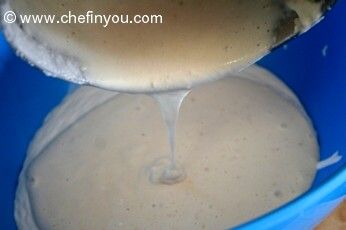 4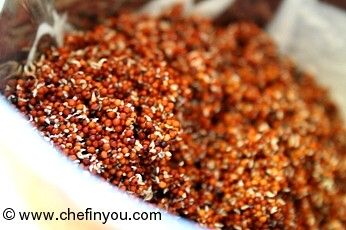 5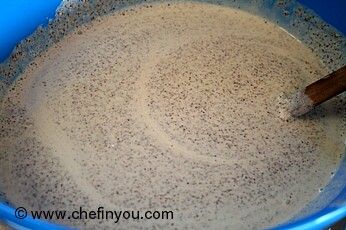 6
A successful fermentation is when you see the batter doubling up and you will get a sour smell wafting from the batter. There is something about sprouts which make fermentation a dream.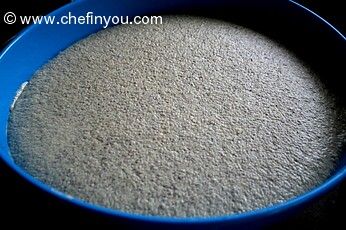 7
Mix it well once again.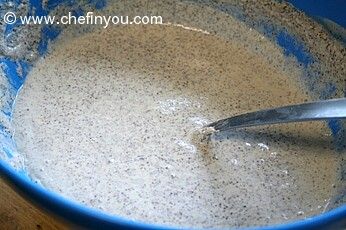 8
Heat an iron skillet (low heat) or non stick skillet. Add a little vegetable oil. I usually cut half of onion and rub the cut side down on the skillet. It helps to avoid the batter from sticking to the skillet.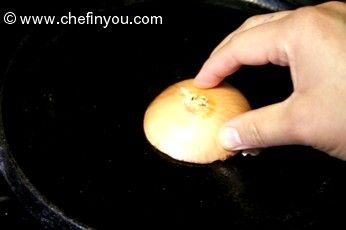 9
Once greased, drop a ladle of batter on the skillet.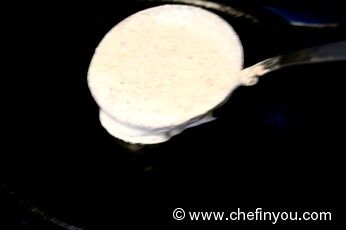 10
Using the bottom of the ladle, in a circular motion, spread it around.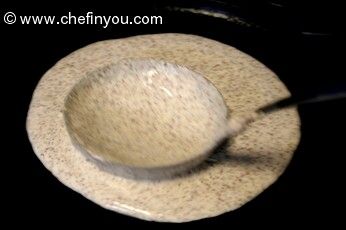 11
You can make it thick or thin. Thicker crepes will give you softer crepes while thinner ones makes for crispy ones. Whatever your preference.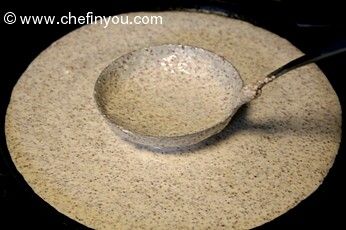 12
Increase the heat and cook until you find that the ends of the crepes lifting slightly up. Or if you try removing it, it comes easy from the skillet. Turn it. It should be golden-reddish-brown (!!) in color. Grease it with onions again while starting the next crepe or simply drizzle some oil if dont want to use onion.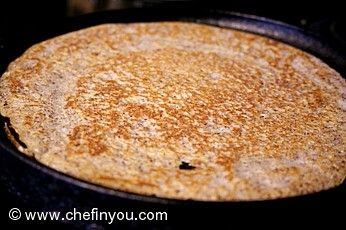 And repeat. You don't have to add oil though you can if you want to.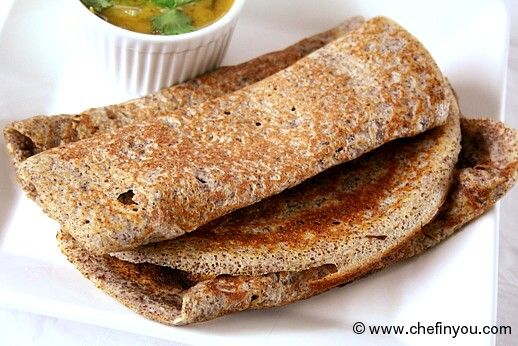 Related Recipes You May Like
Did you make this recipe?
Please click below to share your experiences while you were making this recipe. Thanks for your input!
Have a favorite recipe?
Know a family recipe your mom used to make? Or maybe a go to recipe that works everytime? Share it with your fellow foodies!