How Janani Made This - Wholegrain Banana Cake
By Janani M | Posted on Jan 20, 2013
Hi, i made this cake and it turned out prefect.truly delicious..Used almonds instead of walnuts.also added few raisins..
The original recipe from which this was made...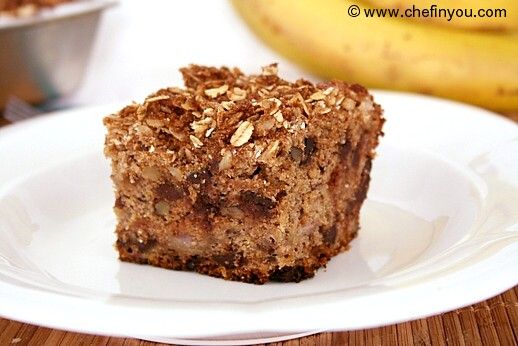 That crunch on top - is to DIE for! OK not dying, but its heavenly. Chocolate and bananas are great together. And yes, so are nuts. They are best pals and toget...