How Kshama Made This - How to make Khoya/Khoa
By Kshama Thacker | Posted on Nov 12, 2012
It took me 4 hours to reduce half a gallon of milk to make khoya. Sometimes low-medium might be too low (for electric burners like mine), so you can turn up the heat to higher low-med or even medium. If you turn the heat up to medium, make sure you scrape the utensil more often.
The original recipe from which this was made...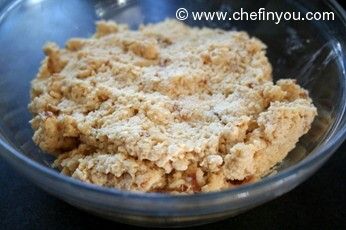 Khoa, Khoya is a milk cheese, made either from milk powder or traditionally by reducing whole milk in an open skillet for long hours. It is one of the most famo...