How Uthra Made This - Patates sto Fourno (Garlic Lemon Potatoes)
By Uthra Vaz | Posted on Jan 29, 2013
I always used to make fries with chilli powder oil and salt...in the same old method. But after seeing this dish, I was excited to try. As the dish is new to me, tried as exactly told. It was delicious and got several compliments from my husband. I am sure I will make this again :) And will continue seeing this blog for many more recipes :) Thank you.
Uthra Vivek
The original recipe from which this was made...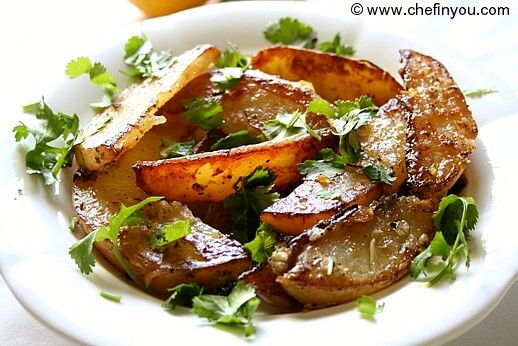 About a month back, a dear reader Sudha asked me for a Potato recipe which is my all time fav. She said she loved roast potatoes and that which makes it often. ...