How Bharathi Made This - American (White) Sandwich Bread
By Bharathi Ramji | Posted on Jan 31, 2013
Finally found a white bread recipe that worked for me. I did not have bread flour, so used AP. I needed only 31/2 cups though. I used active dry yeast, so proofed it before adding the rest of the liquids. The bread rose beautifully and sliced great. My LO enjoyed it.
Being wintertime, i was worried about the rise. so this is what i did - heated the oven for 2-3 mins about 20-30 mins prior to starting the bread. The oven was just warm enough for the bread to rise. Also after about 30 mins of the first rise, placed some hot water (not boiling water) in a pan to keep the oven warm. Worked out perfect.
Thanks for this keeper!
The original recipe from which this was made...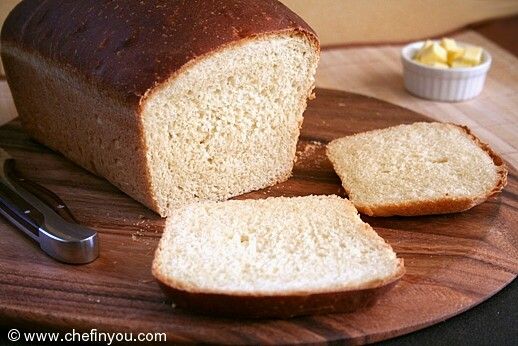 In how many ways can you possibly describe your love for bread? 5? 10? 15 perhaps? Now add 200% intensity to each of the sentences - and then you *might* just c...