How Gia Made This - Cucumber Raita
By Gia Daniel | Posted on Jul 16, 2013
The only thing is, I have to leave out the cilantro, because I am one of the ten percent of the world's population for whom the fresh herb tastes like soap. Really.
The original recipe from which this was made...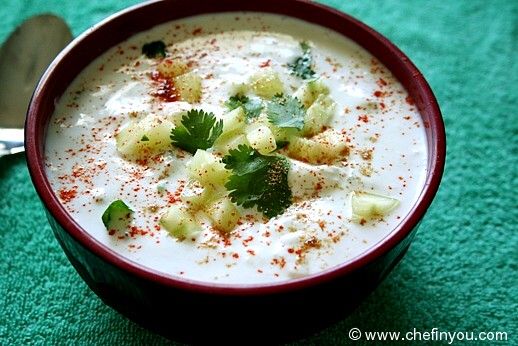 Ever since I was asked for a raita recipe, I have been trying to take photos of one. Its indeed astounding that I have not been posting them even though I make ...