How leslie Made This - Figs Jam
By leslie spurling | Posted on Aug 08, 2013
I tried this recipe as written but my figs were too sweet so made it again cutting out the sugar part. Still very good, still very sweet, so made it the last time without any sweetener. I understand it won't have as long a shelf life, but that's ok - it doesn't last that long anyway! I probably have one more batch before the figs are gone, so might just freeze them for later. The figs are sweeter than usual this year, maybe because of the drought and heat? I looked for recipes for quiite awhile before settling on this one, and it's a winner!
The original recipe from which this was made...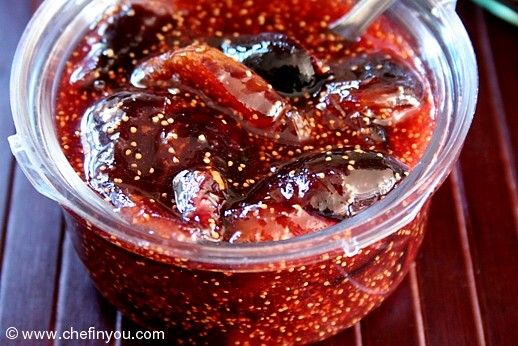 Figs have been flourishing in the aisles of my local Farmer's market. I haven't been as welcoming of Figs as it supposedly deserves, at least not until recently...