How Neha Made This - Khaman Dhokla
By Neha Sharma | Posted on Aug 11, 2013
This tuned out very well, exactly like your photos. Thank you!! I need to add more chilli paste, salt and sugar but that is my fault. Next time this will be perfect.
The original recipe from which this was made...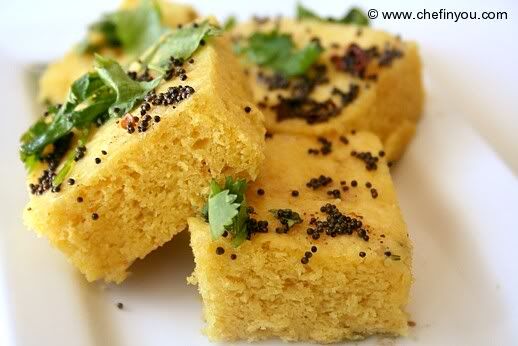 Some recipes bring back bygone memories which you didn't think had place in your brain shelves in the first place. Guess I have few which ended up getting duste...