What are Chia Seeds?
Chia seeds are harvested from the
Salvia hispanica
plant, a type of sage in the Mint family. They were a staple of the ancient Aztec diet, and they are now grown commercially in Argentina, Bolivia, Ecuador, Guatemala, and Mexico.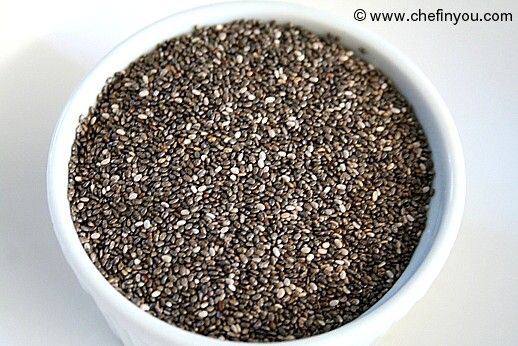 What are the Benefits of Chia Seeds?
In recent decades, chia has seen a resurgence in popularity and has been hailed as a "super food" with many dietary benefits.They have innumerable benefits, as below:
They are the richest plant source of Omega-3 (the vital fats that protect against inflammation—such as arthritis—and heart disease). In fact, they contain more Omega-3 than salmon
Chia seeds are gluten free
Raw, they are an excellent source of dietary fiber
It helps the body retain fluids and electrolytes
It forms a gel in the stomach that slows the conversion of carbohydrates to sugar
It helps build muscle and other tissues
Chia is a source of protein and boron, which aids in the absorption of calcium.
Chia seeds can be used to make a gel that one can substitute for oil or other fats in a variety of recipes. Chia gel can be added to any sauces, jellies, or baked goods, for example
Adding just 2 tablespoons of chia seeds to your daily diet will give you approximately 7 grams of fiber, 4 grams of protein, 205 milligrams of calcium, and a whopping 5 grams of omega-3!
Chia seeds are popular for weight loss. They reduce food cravings by preventing some of the food that you eat from getting absorbed into your system. This blockage of calorie absorption makes them a great diet helper.
They can also help your diet by making you feel full. This is because they absorb 10 times their weight in water, forming a bulky gel
They are also great for athletes because the "chia gel" can hydrate the body.
There's evidence to suggest they can reduce lower blood pressure
Because chia seeds slow down how fast our bodies convert carbohydrates into simple sugars, studies indicate they can control blood sugar. This leads scientists to believe chia seeds may have great benefits for diabetics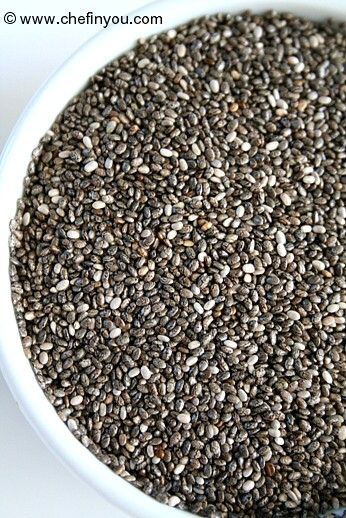 Where to buy?
How to Use Chia Seeds in Recipes?
Chia seeds may be eaten raw or prepared in a number of dishes. Chia seeds are very absorbent and develop a gelatinous texture when soaked in water.
Chia seeds may be ground into pinole, a meal that can be used for porridge or baked goods
They may also be soaked in fruit juice or water to make a dish known as chia fresca in Mexico
Recipes where you can add chia seeds to are:
Cereal
Yogurt
Salad
Muffin, Cookie, & Pancake Recipes
Cottage Cheese
Soup
Peanut Butter & Jelly Sandwiches
Oatmeal
Salsa & Dips
Smoothies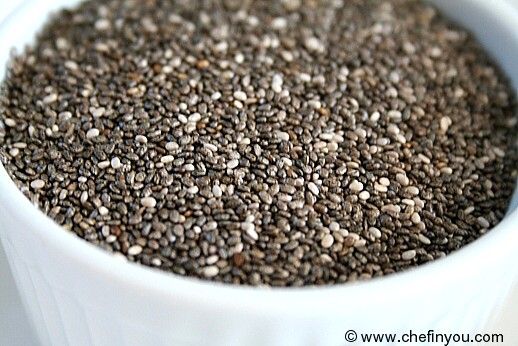 Here are some recipes with Chia at Chefinyou.com 1.
Mango Banana Smoothie
See All
Resources
http://www.nutsonline.com/cookingbaking/chia-seeds/premium-new2.html
http://www.wisegeek.com/what-are-chia-seeds.htm
http://www.thechiaseed.com/