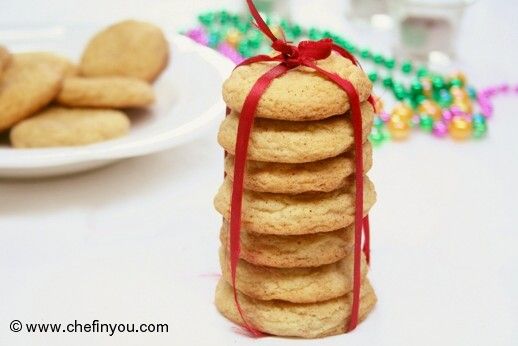 This is the Best Snickerdoodle Cookie recipe EVER! From all the ones that I have tried (well its not as many would think, but anything more than 3 is many in my dictionary. I am lazy remember?). This recipe is from
All Recipes
where for once, at least for me, the term "best" has been used precisely. I know of so many of these "The best" recipes that turn out to be "oh hum" at the end. I scaled the recipe to yield about 24 cookies. I added a little cardamom powder and some more cinnamon for that aroma and taste ;)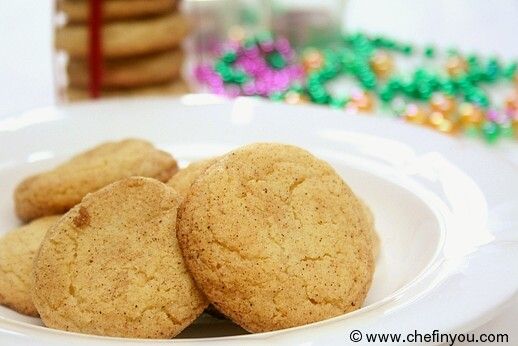 There are some do's and don't for this recipe which I read in the comment section of the original recipe. I am providing them here along with few of my own observations. I am sure they will help you to make some amazing cookies ever. Snickerdoodle is a cousin of
Sugar Cookie
. The addition of Cream of tartar to these cookies helps these cookies to rise well.
Wikipedia
says -
"The Joy of Cooking claims that snickerdoodles are probably German in origin, and that the name is a corruption of the German word Schneckennudeln, which means "snail dumpling."[1] A different author suggests that the word "snicker" comes from the Dutch word snekrad, or the German word Schnecke, which both describe a snail-like shape.[2] Yet another theory suggests that the name comes from a New England tradition of fanciful, whimsical cookie names.[3] There is also a series of tall tales about a hero named "Snickerdoodle" from the early 1900s which may be related to the name of the cookie."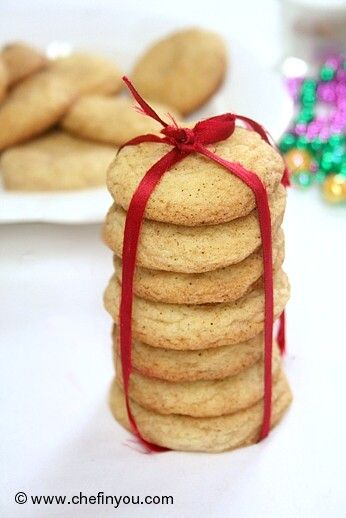 You might also like these cookies:
Christmas Cookies :
Sugar Cookies
,
Gingerbread wo(man) Cookies
,
Gingersnaps (eggless)
,
Ginger cookies
Other cookies:
Peanut Butter Cookies
,
Rich Butter Cookies
,
Gluten Free Oatmeal Raisin Cookies
, Here's my very slightly adapted version
Basic Information
Yield
:
Around 22-24 cookies
Ingredients
1/4 cup butter, softened
1/4 cup shortening
3/4 cup white sugar
1 egg
1 teaspoon vanilla extract
1-1/3 cups and 1 tablespoon all-purpose flour
1 teaspoon cream of tartar
1/2 teaspoon baking soda
1/8 teaspoon salt
2-3 tablespoon white sugar
2 teaspoon ground cinnamon
1 tsp ground cardamom powder (or more if you like cardamom)
Method
1
Preheat oven to 400 degrees F (200 degrees C).
Cream together butter, shortening, sugar, egg and the vanilla.There is something that hand mixing does this to this cookie. I tried this recipe twice - once when I mixed it using a hand mixer and once while with hand. I dunno what exactly - but I think hand mixing made the texture all the more better for this cookie. May be they looked puffier and prettier when done by hand. You be the judge.:)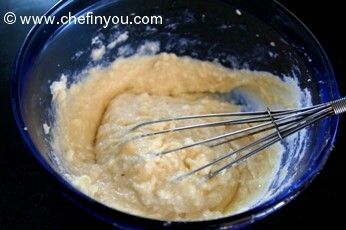 2
In a separate bowl, blend in the flour, cream of tartar, soda and salt.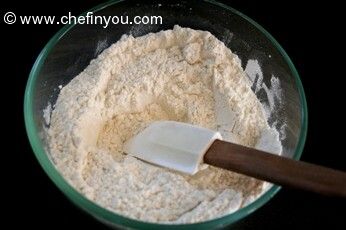 3
Now add the dry into the wet ingredients and blend well. Make sure you don't overmix them. The result will be a slightly sticky dough.
4
Mix the cinnamon, cardamom (if using) along with sugar and spread it on a plate. 
Shape dough by rounded spoonfuls into balls. Since the dough is little sticky, I actually dusted my hands with the sugar+spice mixture to help me shape the rounds. You anyways have to coat them with this mixture and I thought why not use it to make rounds too. It worked pretty well for me.
Once shaped, roll the balls of dough in the sugar+spice mixture until well coated on all sides. Make sure to place these balls at least 2 inches apart on an ungreased baking sheet (or use parchment paper). They spread while baking. Depending on the size, you get about 22-24 cookies with this recipe.
5
The original recipe states to bake these for 8-10 minutes. I personally found 5 minutes worked out perfect for me in my Oven. So keep a look out from 5 minutes onward.  The time to remove would be when you cookies have spread out, have the characteristic texture of the snickerdoodle, i.e cracked surface and have very slightly browned on top but might look still soft in the edges. Its fine since they will hardene up while cooling. Otheriwse they might turn out too hard.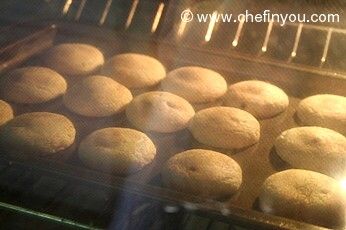 6
Remove them from the oven, let them sit for few seconds and then take out the cookies from the pan.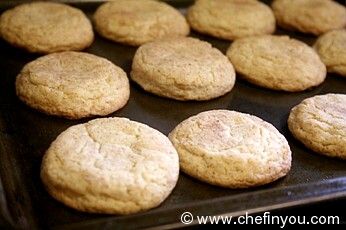 Snickerdoodles are enjoyed wither crisp or soft depending on the preference. By removing them around 5-6 minute mark these come out somewhere in the middle. They are crisp on the surface and break well - but the insides are slightly soft. If you want crisper, keep it in the oven few seconds more after they "look" done. But make sure that they don't sit inside for too long cos though they might look perfect on top, the bottoms can burn.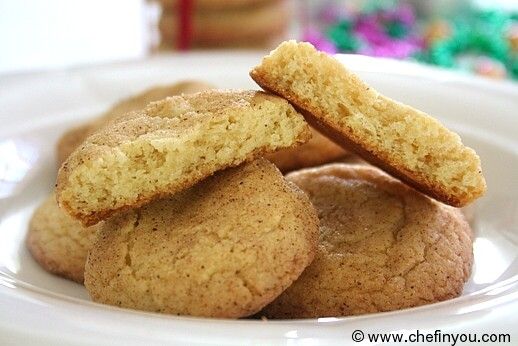 Related Recipes You May Like
Be the first to showcase this recipe!

Your Name
Did you make this recipe?
Please click below to share your experiences while you were making this recipe. Thanks for your input!
Have a favorite recipe?
Know a family recipe your mom used to make? Or maybe a go to recipe that works everytime? Share it with your fellow foodies!