References
recipe minimally adapted from
cuisinart icecream maker
recipe booklet
Basic Information
Yield
:
About 5 cups ( ten 1/2-cup servings)
Method
1
Pulse the strawberries in a food processor until rough/finely chopped. I like the its and bits of strawberries in my icecream hence I simply chopped them roughly on my chopping board. How you chop (fine or coarse) depends on your preference. Reserve in a bowl.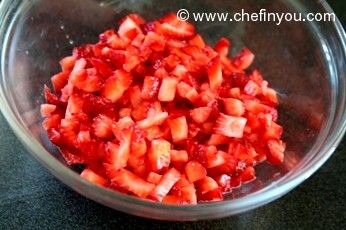 2
In another bowl whisk to combine the milk, sugar, vanilla and salt until the sugar is dissolved.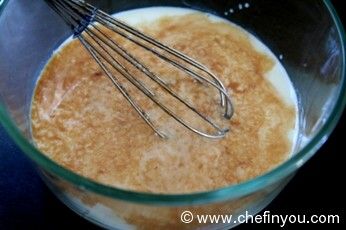 3
Stir in the heavy cream.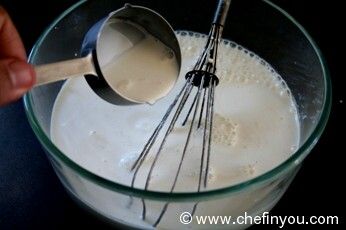 4
Stir in the strawberries with all its juices. Cover and refrigerate for 1-2 hours or overnight. I kept it for 2 hours.
5
Turn your
icecream maker
on and pour the strawberry mixture into the frozen bowl.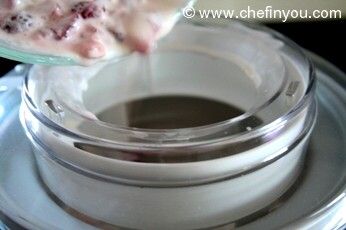 6
Now prepare the ice cream as per your instruction manual.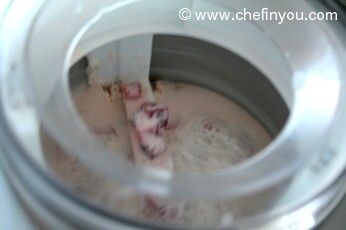 7
This is how it was after 20 minutes.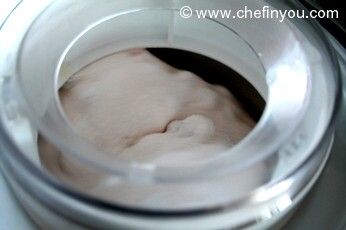 8
If you are wondering about the additional spoon in the picture, that was the guy in the house who was *generously helping me* to test whether the ice cream has come out well! *Sheesh* where does he disappear when it comes to dishes and other chores in the house is a mystery unsolved!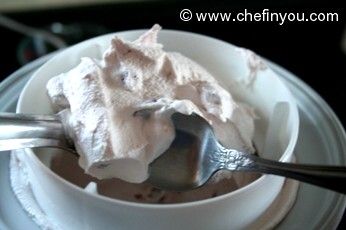 9
Since no additives are added, the consistency will be softer than the store bought ones. Hence additional refrigeration is required for a firmer consistency.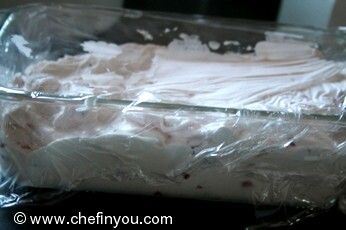 10
I froze it for another 2 hours and this is how it was after that. If you are wondering about why there is ridge in one end...errr...well that's me who kept scraping of the edges for tasting in the 2 hours it was freezing. I am sorry for the immaturity - but man! Was that ice cream DELICIOUS!