Eggless Strawberry Icecream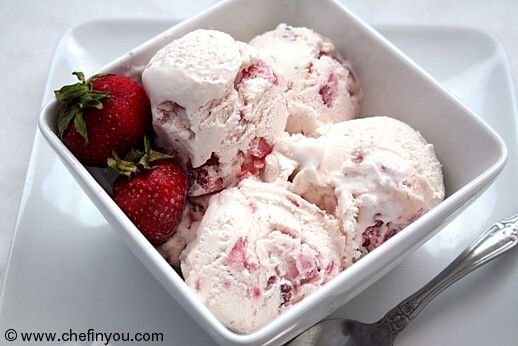 I never thought I would say this but "Maaan! Is Ice Cream delicious or what?" Well, I am no connoisseur when it comes to these frozen goodies but I have liked the ones I have made till now and couple other store bought ones. The
Cheesecake Icecream
was sublime and this ice cream made with fresh strawberries in the peak of its season was extremely addictive. Ever since I was gifted the ice cream maker, I have been trying the recipes from the booklet one by one to extremely satisfying results. This is the second one I tried and we loved it immensely.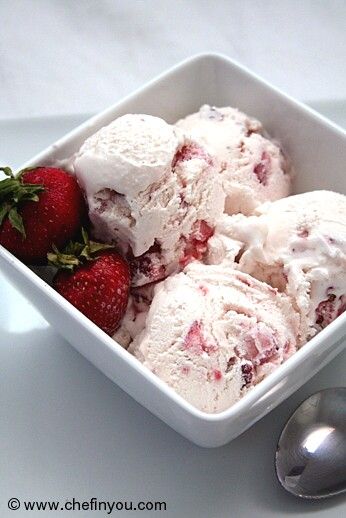 The summer is at its peak and it has been very hot in my side of the world. So hot that even if I move an inch I start sweating. I have never been a fan of summer. It makes me irritable. I spent my growing up years in the humid and hot climate of Southern India and lamented my way through it. Marriage moved me to a new country and a new place where the climate was such that it made me feel as if I had reached heaven.It rained almost the whole year and I scoffed at those who told me I would be depressed cos of all the gloominess thanks to the overcast skies. I had a gala time there and still miss that place. Though the current climate is not close to the ones of the blazing India, I find it uncomfortably close and hence ice cream is my only respite.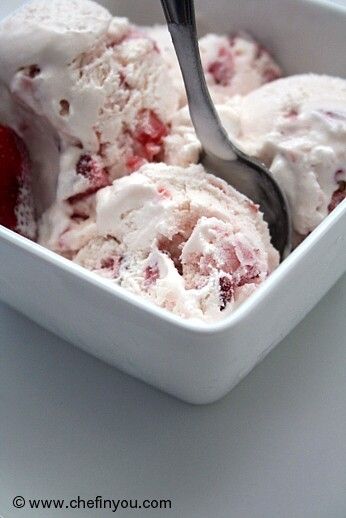 Changes I Made: This recipe if from the ice cream maker I bought. The intention was not really to make any changes but due to the fact that I carry only 2% milk with me, I used that to substitute the Whole Milk. I am sure that using full fat milk will make it even creamier and rich tasting than it was but frankly, I did not miss it. The ice cream was bursting with flavor of fresh strawberries. Its the season and I love the beautiful ripe ones that's decorating the aisles of Farmers market. Use the best berries to get the best flavor since that's what this ice cream is all about :)
Basic Information
Yield
:
About 5 cups ( ten 1/2-cup servings)
Ingredients
1-1/2 cups fresh Strawberries, hulled (see tips)
3/4 cup 2% Milk
2/3 cup granulated Sugar
1-1/2 cups Heavy Cream
1-1/2 tsp Vanilla Extract
pinch of salt
Tips
Frozen strawberries may be substituted for the fresh.
If you do not have an ice cream maker, then please refer this post on how to make this without it.
Method
1
Pulse the strawberries in a food processor until rough/finely chopped. I like the its and bits of strawberries in my icecream hence I simply chopped them roughly on my chopping board. How you chop (fine or coarse) depends on your preference. Reserve in a bowl.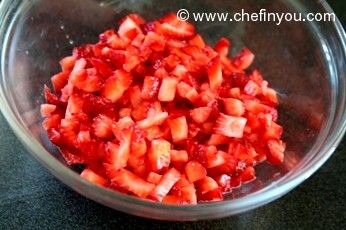 2
In another bowl whisk to combine the milk, sugar, vanilla and salt until the sugar is dissolved.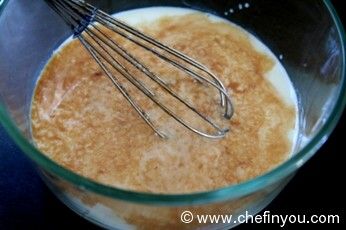 3
Stir in the heavy cream.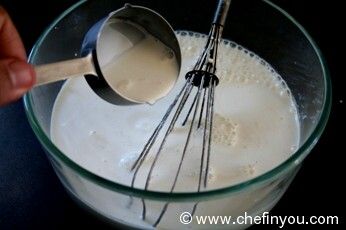 4
Stir in the strawberries with all its juices. Cover and refrigerate for 1-2 hours or overnight. I kept it for 2 hours.
5
Turn your
icecream maker
on and pour the strawberry mixture into the frozen bowl.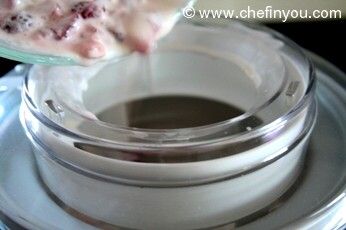 6
Now prepare the ice cream as per your instruction manual.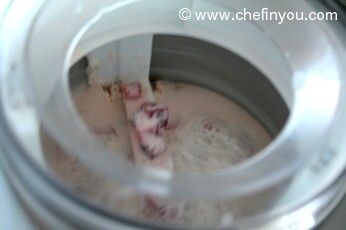 7
This is how it was after 20 minutes.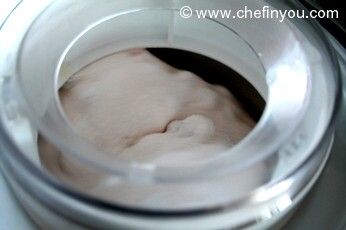 8
If you are wondering about the additional spoon in the picture, that was the guy in the house who was *generously helping me* to test whether the ice cream has come out well! *Sheesh* where does he disappear when it comes to dishes and other chores in the house is a mystery unsolved!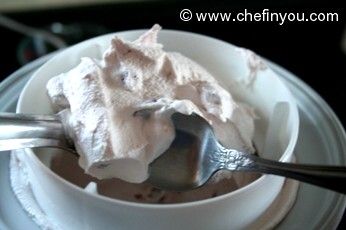 9
Since no additives are added, the consistency will be softer than the store bought ones. Hence additional refrigeration is required for a firmer consistency.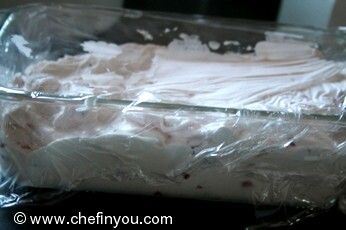 10
I froze it for another 2 hours and this is how it was after that. If you are wondering about why there is ridge in one end...errr...well that's me who kept scraping of the edges for tasting in the 2 hours it was freezing. I am sorry for the immaturity - but man! Was that ice cream DELICIOUS!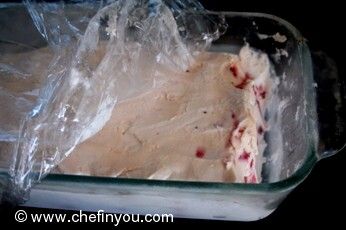 This is a keeper recipe on so many accounts. Its lighter, easier and eggless than its rich counterpart that involves eggs.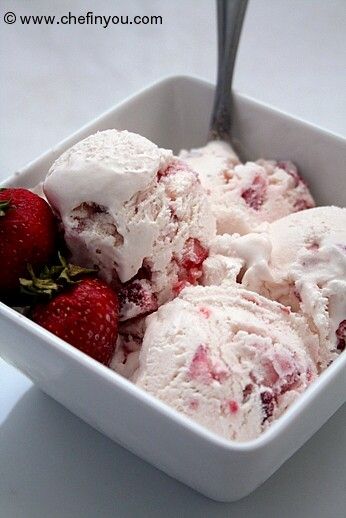 Related Recipes You May Like
Did you make this recipe?
Please click below to share your experiences while you were making this recipe. Thanks for your input!
Have a favorite recipe?
Know a family recipe your mom used to make? Or maybe a go to recipe that works everytime? Share it with your fellow foodies!