Dhokla is an Indian breakfast/snack item made from a fermented batter of chickpeas. Its spongy and soft in texture and is usually accompanied with Green Chutney and Tamarind Chutney. Different varieties exists and they are listed as below.
Types of Dhokla
---
1. Khaman Dhokla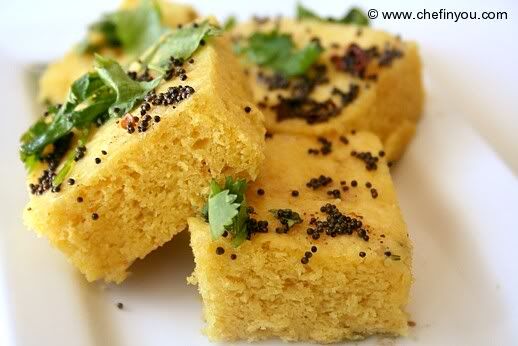 Mostly the term Dhokla is associated with this version made from fermented chickpeas.
See Khaman Dhokla recipe.
2. Khatta Dhokla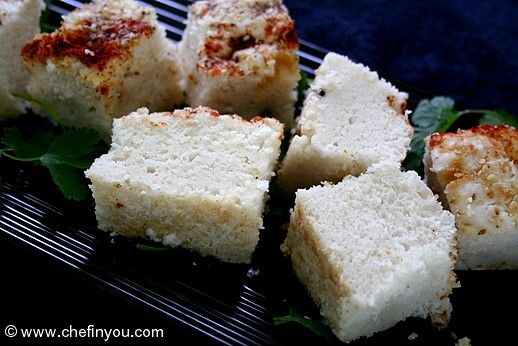 Spongy textured dhokla with a slight tanginess and is made using a fermented batter of rice and black gram lentils.
See Khatta Dhokla recipe.
3. Rava Dhokla
This Dhokla is made using semolina and curd. You can do a traditional fermenting method or opt for a quicker version that uses fruit salt.
Image source:
Food Viva
.
4. Moong Dal Dhokla
This version makes use of a fermented batter of Moong dal (split and skinned mung beans) instead of chickpeas.
Image source:
Tarla Dalal
5. Sandwich Dhokla
A fun version where chutney is sandwiched between two dhoklas. You can use the same dhokla or a combination of two different types of dhokla to make these sandwiches. Great for kids.
Image Source:
India Mart
. See
CIY Member's recipe
6. Mango Dhokla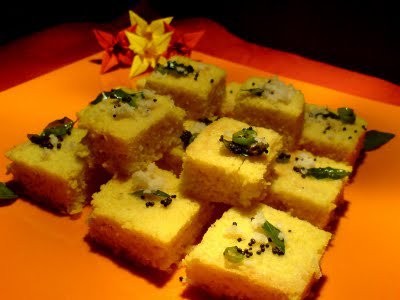 Talented foodies who share their wonderful creations at
Chef In You
via our
Member Recipes
section, have enhanced my recipe repertoire and this version blows me away! If you love mangoes, give it a try. See
CIY Member's Recipe
7. Quinoa Barley Dhokla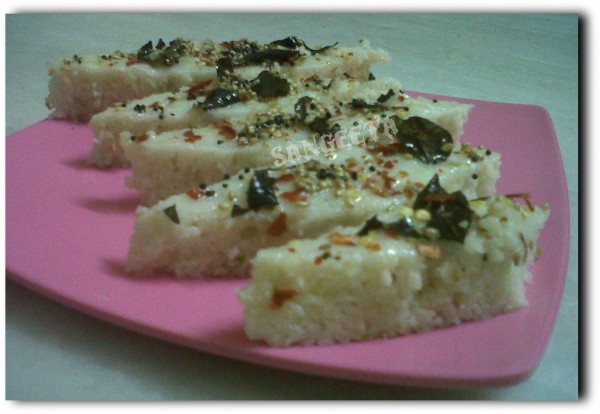 For all those whole grain lovers like me, this version sounds promising and is in my "to-do" list. Shared by CIY Sangeeta Shah, this dhokla uses multi grains like Quinoa and Barley and soy milk. Its Vegan as well. See
CIY Member's Recipe