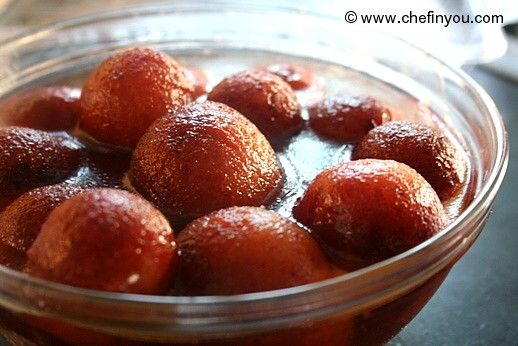 There are multiple reasons for this.
1. High Heat:
If the jamuns are fried on high heat, then they will become hard on the inside though they may look perfect from outside. Further more they may not cook completely inside.
How to avoid this:
Heat the oil on high and then reduce to medium. Make sure you drop only enough jamuns to maintain this heat throughout the cooking process. The heat of the oil must be kept to
Low-Medium
during the cooking process
---
2. Dough Not Soft:
When the dough of the jamuns is not soft enough, then the result jamuns tend to be harder when cooked.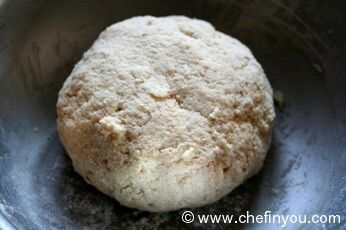 How to avoid this:
When making the dough, knead it until its smooth. Make sure to add only tsp of water at a time until it comes together. You should be able to roll out smooth balls with your palms. If too dry or too wet, you will have difficulty rolling them out into balls and eventually into gulab jamuns. While kneading the jamuns into smooth balls, if you find lots of wrinkles on the surface of the jamuns, then you know that your dough is too tight.  Add a little more fresh Khova ( if you have on hand) or otherwise few tsp. of milk. Knead the dough again until smooth.
---
3. Rolling Hard Jamuns:
Another possible reason is if you have rolled out your jamuns hard and made a tight dough. br/>
How to avoid this:
They should be rolled out v smoothly without giving pressure and gently.To make a smooth dough, one simple technique would be to grease your palms, either with ghee or oil while making the balls. Water works too but it would cause the oil to splutter all over.
---
Another Possible Solution:
If, in spite of precautions, your Jamuns have come out hard, then
microwave them
for few seconds. This tip was given by a friend who said that this helped to make them spongy.
You might be interested in:
1. How to make Gulab Jamuns ?
2. How to make Khoya?