Coconut chutney (Kobbari Pacchadi)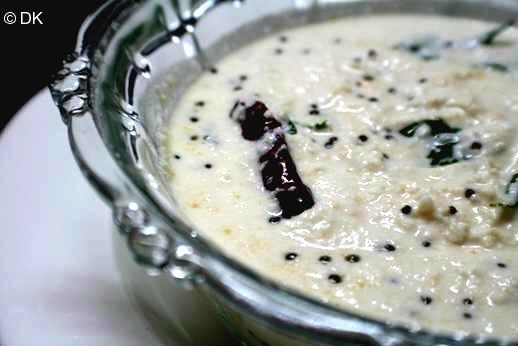 Whenever I think of Coconut chutney, I think of my grandmother. She suffers from high diabetes and hence has to abstain coconut from her diet. But she is so in love with coconut, that show her, say something like coconut chutney, she turns into an adorable child insisting on being served with it immediately. With her in my thoughts I present you this family favorite and although the recipe can vary from house to house, the variations are quite mild and almost follow the same ingredients. I usually don't go for measurements and just eye ball it. But then the recipe is more or less the same as listed below.
Basic Information
Yield
:
Around 2-3 cups of chutney
Ingredients
1 cup coconut, grated
1 cup roasted gram (dalia/pottu kadalai - available in Indian stores)
2-3 green chillies (or as per taste)
1/2 cup curd
salt to taste
To Temper
1 tsp mustard seeds
1 tsp split black gram dal (urad dal)
1-2 dried red chillies (as per taste)
few springs of curry leaves (Available in Indian stores)
a pinch of asafoetida
Method
1
Soak the roasted gram in water for at least 20 min.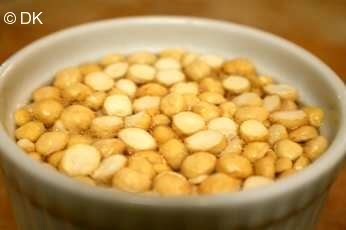 2
Add all the Ingredients other than the ones mentioned in the Tempering section in a blender and blend them till smooth.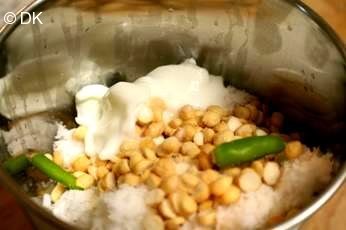 3
In case if its too thick, add more buttermilk till its neither too thick nor too watery.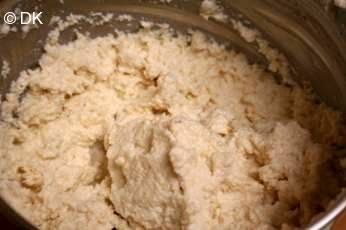 4
Now in a tsp of oil, temper the ingredients given in the To temper section till the mustard seeds start popping.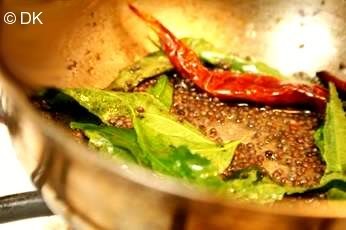 Related Recipes You May Like
Did you make this recipe?
Please click below to share your experiences while you were making this recipe. Thanks for your input!
Have a favorite recipe?
Know a family recipe your mom used to make? Or maybe a go to recipe that works everytime? Share it with your fellow foodies!