Tomato Chutney - South Indian Style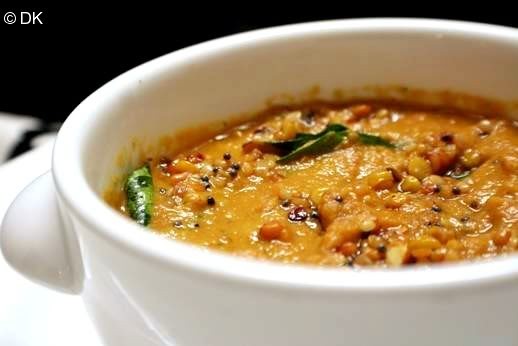 Call it Tomato Chutney, Tomato Coconut Chutney or simply Red Chutney, this is one of my oft quick go to recipe. Another sibling to the famous Coconut Chutney, it makes a great accompaniment to many - be it Dosas, idlis or even to humble roti. Try yawning just now - how much time did it take you? Well thats how much time it takes to prepare this chutney too ;-) - ok almost :)

You can make this as fiery hot to as mild as possible. The key is to use fresh ingredients. No canned tomatoes pls. I have had this "spam-me-with-can" ideas given by so many "Ooooh I am too busy to spell kitchen" ppl that its not even funny. Well instead of struggling to find a can opener and opening one, you can make this chutney instead with just a wee bit effort but way lot better taste. I follow my mom's recipe with few changes.
Basic Information
Yield
:
Makes about 2-3 cups
Ingredients
3 large ripe Tomatoes
3-4 pearl onions (optional)
2-3 dried red chillies (or as per your taste)
1 inch piece ginger, skinned and chopped
2-3 tbsp coconut (optional)
few springs of cilantro
1/2 tsp sambar powder
salt to taste
To Temper
1/2 tsp urad dal (split black gram)
1/2 tsp mustard seeds
1/2 tsp channa dal (bengal gram)
pinch of turmeric
pinch of asafoetida
few springs of curry leaves
Method
1
Saute the onions and ginger in a tsp of oil until soft. Add the tomatoes, salt, turmeric,chillies,sambar powder and saute for 5 min more till it becomes v soft.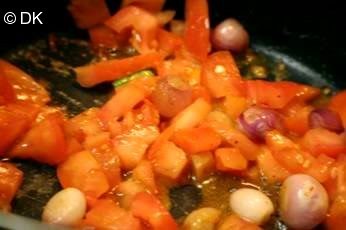 2
Now process this mixture along with cilantro and coconut and set aside.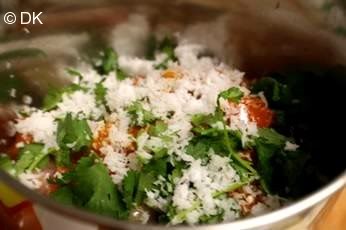 3
Now temper the ingredients listed in 1/2 tsp oil and then pour it on the mixture.Serve warm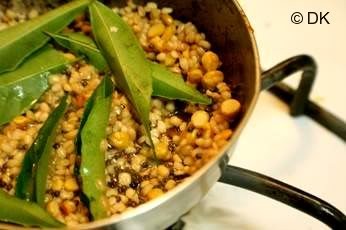 Related Recipes You May Like
Did you make this recipe?
Please click below to share your experiences while you were making this recipe. Thanks for your input!
Have a favorite recipe?
Know a family recipe your mom used to make? Or maybe a go to recipe that works everytime? Share it with your fellow foodies!