Bissara ( Fava Bean Dip )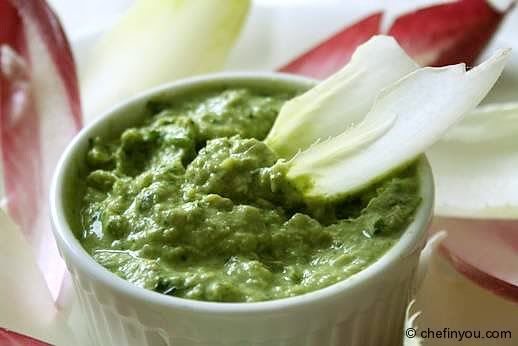 I am quick fix type of gal. I love it if any dish could be done in a jiffy without having to depend on a load of pre made products, tastes good at the same time and yet is simple to make. Sounds like a tall order isn't it? But then you would be surprised to know that there are quite a number of such fixes out there which makes life so much easier. You can find some of my such "fast" home cooked foods here
under 15 minutes section
. Bissara - otherwise in understandable terminology called as 'Fava bean dip" is such a dish which takes minuscule amount of time to make, is good for you and tastes divine.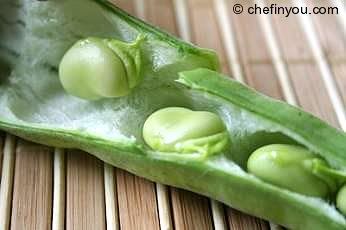 I saw beautiful and fresh fava beans the other day at the market and like always picked them out immediately. I simply cant get enough of them. I go for dried fava beans when I cannot get fresh. To prepare this dish, the only time consuming thing would be to shell them. To get about a cup of shelled Fava beans, it takes me approximately 5-6 minutes. yes! I timed myself. I personally don't think it would take more than 10minutes.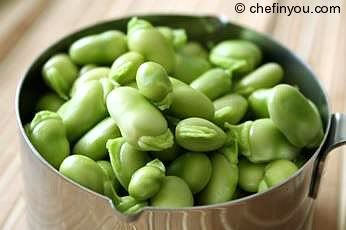 Once that's done, the rest of the dish is a breeze. Usually there are multiple ways to make this dip. You can either soak the dried fava beans overnight and boil them the next day to make this dip or you can use canned/fresh ones, cook them with garlic and seasoning in a skillet for few minutes before blending them to a puree. I have tried quite a few variations and I prefer the following method where I steam the beans for few minutes. This helps in preserving more nutrition. Here is how I make it
Ingredients
Approx 1 cup shelled fava beans
zest and juice of one lemon
few tbsp of Olive oil to get your preferred dip consistency
1/2 tsp ground cumin-coriander powder
few sprigs of cilantro
1 green chilli (or as per taste - you can use seeded ones too)
1 garlic
salt to taste
Method
1
Steam cook the fresh fava beans for about a minute along with garlic and chilli. It gets done in a jiffy so keep an eye. Adding garlic to it is just to mellow down its strong flavor. I have avoided bringing out the skillet to cook, hence the addition of these along with the beans. Remove the outer waxy covering of these Fava beans. This is important otherwise it will taste bitter.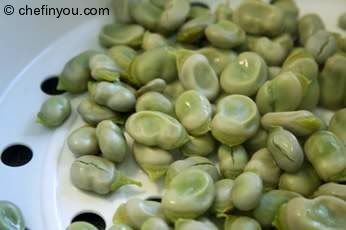 2
Place them in a blender/food processor along with other seasoning, blend them and with a running motor add some olive oil until it reaches your desired dip consistency. It does not take lots since steaming the beans brings in more water.
And taste first to add the salt. That's it! Cant it get any simpler? Traditionally you can use Pita bread as a side. Here I had some endives - both red and yellow and used it for my dip. The slight bitterness goes v well with this dip. Made a healthy snack and that too at minimal time.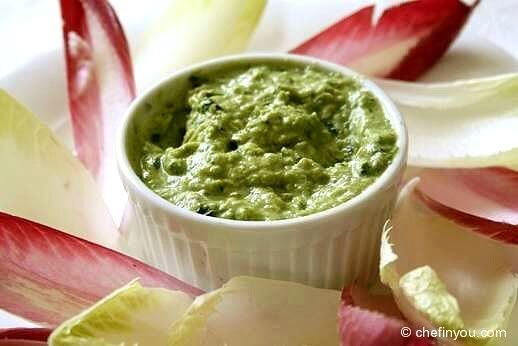 Related Recipes You May Like
Be the first to showcase this recipe!

Your Name
Did you make this recipe?
Please click below to share your experiences while you were making this recipe. Thanks for your input!
Have a favorite recipe?
Know a family recipe your mom used to make? Or maybe a go to recipe that works everytime? Share it with your fellow foodies!