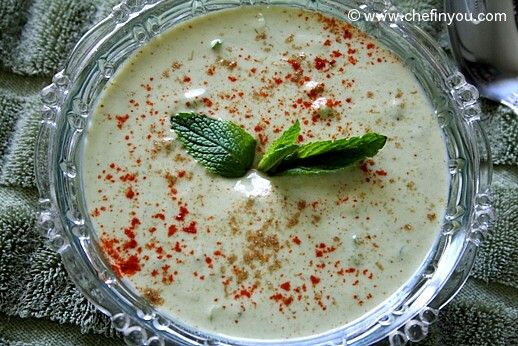 I am always whipping some raita or the other at home. Its just that I haven't posted them all in this site! Plain laziness I guess. Raita are so versatile and go well with so many dishes. They can be made with so many vegetables, so having a one or two leftover in the fridge mostly ends up in the raita for me. We enjoy it with rice, parathas and also as an accompaniment to a full course meal,esp. if its on the hot and spicy side. Like this Mint raita - I would suggest it whenever you are going for spicy main course but more so if it is rich. I personally feel that the richness of a dish is balanced well with minty fresh raita and you don't feel like you just gulped down butter and cream. There is no recipe as such - its very flexible and depending on your taste adjust the ingredients below
Ingredients
2 cups thick plain Yogurt (make sure its not sour. I use fat free Greek yogurt)
1/2 - 1 tsp roasted cumin powder (I sometimes use ground cumin-coriander powder with good results)
salt to taste ( try the black salt available in Indian stores. More authentic)
bunch of mint leaves
chilli powder/ground pepper for garnish (optional)
1-2 spring onions, sliced (optional)
Method
1
Instead of using mint leaves as a whole/chopped in the raita, I first make it into a paste and then add which I think imparts a more substantial minty flavor to the raita. Take a few leaves of mint and place it in a processor.
2
Grind it into a smooth paste/sauce. You can add water or yogurt to do this if needed.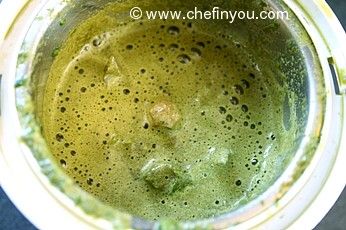 3
Meanwhile take the yogurt in a bowl.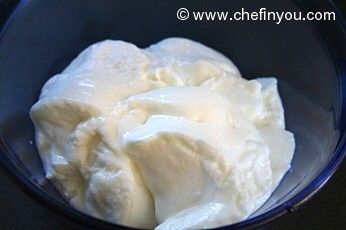 4
Add the mint paste/sauce (add little at first) , roasted cumin powder, little salt to the yogurt.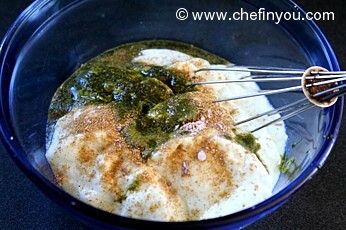 5
Beat well until smooth. Do a taste test. If you like a more strong flavor of the mint, add more of the mint/sauce. Better top add little by little cos otherwise it might turn out to be too strong for your taste (of course you can always adjust with more yogurt if that happens)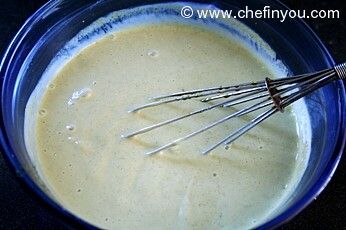 6
You can optionally add regular onions or spring onions if you want. I add them to make the raita more substantial yet making sure that the mint taste is not lost.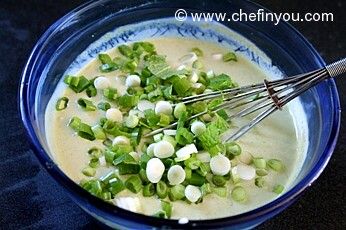 I garnish with more of the cumin powder and chilli powder along with a fresh sprig of mint. Serve with a dish of your choice. Goes perfect with especially rich curries/gravies.
Related Recipes You May Like
Did you make this recipe?
Please click below to share your experiences while you were making this recipe. Thanks for your input!
Have a favorite recipe?
Know a family recipe your mom used to make? Or maybe a go to recipe that works everytime? Share it with your fellow foodies!