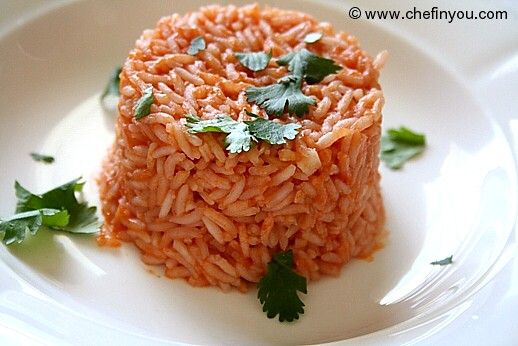 Calling all cuisine experts out there with a question -"What EXACTLY is the difference between Spanish rice and Mexican Rice?". I get all sorts of different answers but nothing conclusive since many such rice recipes claiming to be "Spanish" or "Mexican" inter-lap so much that I find it personally as one! One of the resources said that while Mexican rice uses tomato sauce to create that beautiful color, the Spanish version uses saffron as a coloring agent. But I haven't seen anything to substantiate that. Wikipedia finishes it off simply by saying that they are just the same. If you know better - please do drop me an explanation in the comment section :)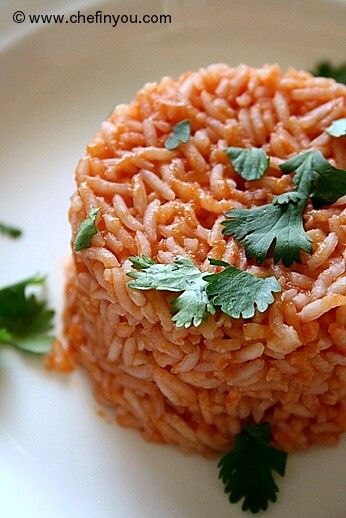 I saw this recipe in a show called
America's Test Kitchen
and have made it more or less the same from what I could remember from the show. This recipe is another of the go to meals, especially in the evenings when I am energy drained and tired to cook. Its pretty quick and looks impressive.  I guess this is one variety rice which every region has added its own twist and spin. Every country seems to have their own Tomato Rice. This is a very simple version where you can add more vegetables you like or have on hand. I kept it simple.
Ingredients
1 cup long grain rice, soaked in water for 10 minutes (I use Basmati Rice)
2 tomatoes, chopped
1 medium onion, chopped
1 Jalapeno chile (remove ribs and seeds if you can't handle the heat)
2-3 garlic cloves, minced (or as per taste)
1 tbsp Tomato paste
1 to 1-1/2 cups vegetable stock (or water)
salt to taste
few sprigs of cilantro to serve
juice of 1 small lime (optional)
Method
1
Process the tomatoes and onion in a processor until pureed.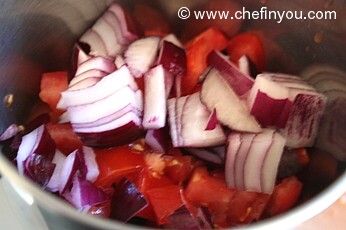 2
It should give you about 1 cup worth of puree. Set aside.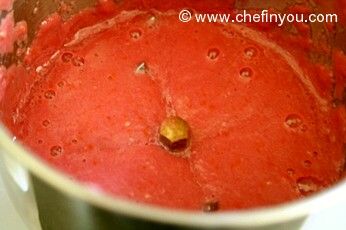 3
Meanwhile in a skillet, heat 1 tsp oil (you can use upto 1 tbsp). Add the drained rice to the oil and saute until rice is golden and translucent.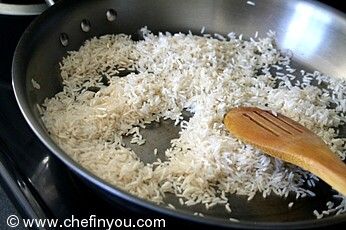 4
Add garlic and jalapeno and cook for another 1 minute.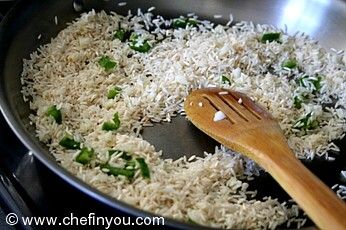 5
Add the pureed tomatoes, 1 cup of vegetable stock along with tomato paste and salt. Depending on the rice quality you might need 1/2 or 1 cup more of water. I use totally 2 cups of 1 cup of Basmati rice to get that perfect cooked yet separate rice texture instead of mushy.
6
Close with a tight fitting lid and cook for 10-15 minutes (stirring halfway), or until the rice is tender and cooked completely.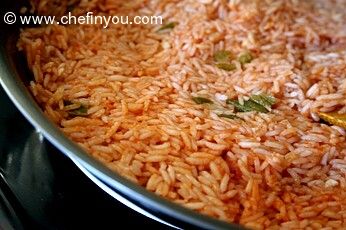 Garnish with cilantro and squeeze lime juice (if using) You can otherwise serve lime wedges to be squeezed on individual plates as per taste.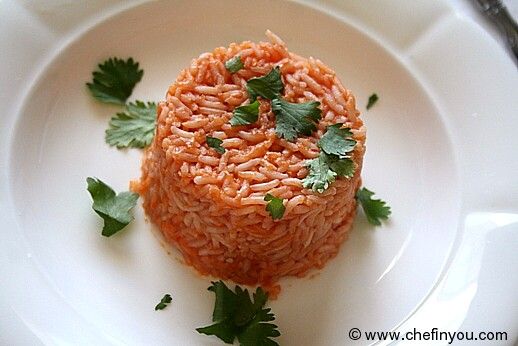 Related Recipes You May Like
Did you make this recipe?
Please click below to share your experiences while you were making this recipe. Thanks for your input!
Have a favorite recipe?
Know a family recipe your mom used to make? Or maybe a go to recipe that works everytime? Share it with your fellow foodies!