Arroz Verde (Mexican Green Rice)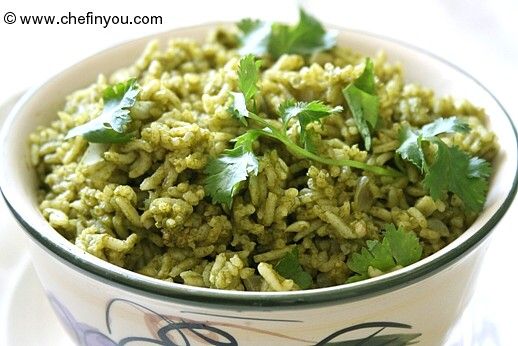 For past few weeks, the way I cook for Chef In You has changed.  Earlier it was based on recipe request from the readers and family along with recipes that I have been meaning to try for a long while. Now I have lots going on in my end and my cooking is more based on what I have on hand and what looked good at the grocery store the day I went shopping for some veggies/fruits. Blame the time, blame lack of energy or blame the work that's swamping up my whole day.  But while time is acting pricey, it sure does not make me any less conscious of what goes into our daily food - so healthy meals will continue to appear in my kitchen along with few fancy and festive ones.
The last time I looked into my fridge, I found I had some assorted leftovers. Few spinach leaves and even fewer arugula leaves. 1 poblano chile and few cilantro leaves completed the picture in one of the trays. I was wondering what I could do with when I remembered this recipe  I had bookmarked from the Vegetarian Times website. While Mexican Green Rice has umpteenth versions for getting that green color (some use only cilantro, some only poblano/jalapeno, some spinach, some with green bell peppers while few others with romaine lettuce), I liked this version which used arugula,spinach,cilantro and poblano for that green color.   I can never say no to using greens in my cooking and hence that went into my Bookmarks folder. So with such a pantry, the opportunity presented itself to try this out this particular day and I adapted the recipe based on the ingredients I had on hand. You can refer to the original recipe by clicking on the link.
Ingredients
1 cup Spinach
1/2 cup Arugula ( or use more spinach)
1/2 cup Cilantro leaves
1 small onion
1 garlic, minced
1 small poblano chilies, seeded and chopped (leave the seeds in if you can take the heat)
1 cup long grain rice
1-1/2 to 2 cups water/vegetable stock
salt to taste
Method
1
Wash the green together well.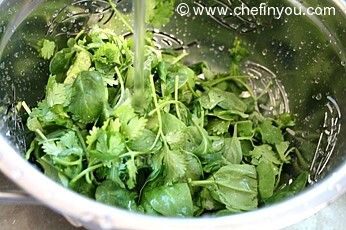 2
Blend them well along with the chilies with 1/2 cup water for few seconds or until smooth.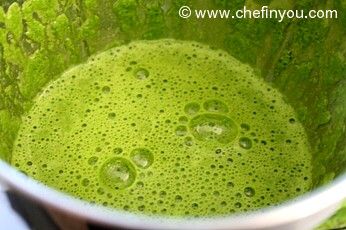 3
Meanwhile saute the onions along with garlic in a skillet in 1 tsp oil. Add salt and cook until onions are soft - about 30-40 seconds.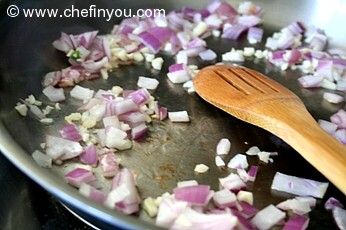 4
Add the rice and saute until rice is translucent.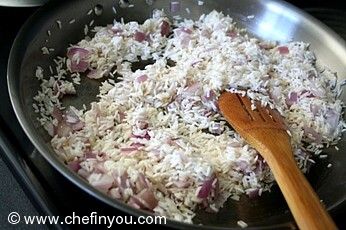 5
Add the blended mixture along with 1-1/2 cups of water/stock (or more depending on the quality of your rice). Stir well.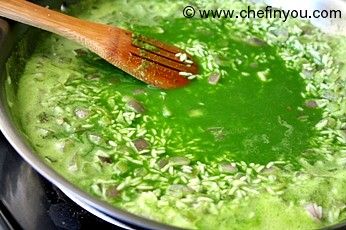 6
Cover and cook for 8-10 minutes or until the rice is cooked.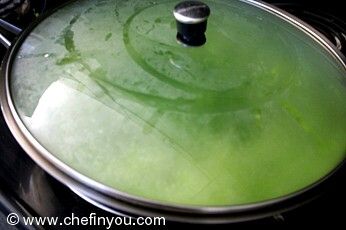 7
Fluff up the rice and serve hot.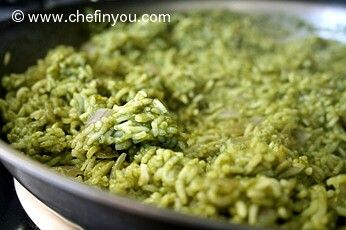 I served these garnished with few more cilantro leaves along with soft tacos and
Mango salsa
. I had used a medium poblano and there was heat to the rice. So the pairing with the salsa went extremely well.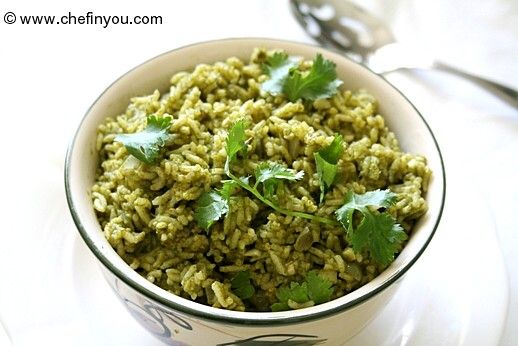 Related Recipes You May Like
Did you make this recipe?
Please click below to share your experiences while you were making this recipe. Thanks for your input!
Have a favorite recipe?
Know a family recipe your mom used to make? Or maybe a go to recipe that works everytime? Share it with your fellow foodies!