Butter beans with tomatoes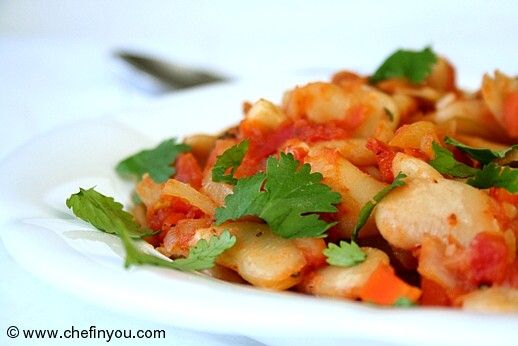 Legumes form a huge part of my pantry. ("well so does many other god-knows-what-ingredients which never seem to finish! That poor pantry seems so overstuffed; I feel like that sometimes" -- quips the "poor overstuffed" husband). Guess I should pack my bags and go on a vacation or something for few months! Then smarty pants here will know the meaning of overly loving, sensitive and caring wife (I am talking about me in case you couldn't correlate me and the sentence together..!! Grr..)  Since my kitchen is blessed with abundant legumes, I use them more often than not in our day to day cooking. Its so adaptable and forgiving in any dish you want to use it for. This simple butter beans dish is one such. I do not normally buy "canned " stuff. I get the dried ones, soak them overnight and pressure cook them. Yes, I make my life harder this way- if you dint guess it already. But once in a while if I see ingredients which are normally not available to me, then I use the can. The butter beans have been something which I just could not find and chancing upon these canned ones, I could not help myself from grabbing couple of them. I made this simple side dish together with Mediterranean flavors which I thought would go v well with the beans. It did! The oregano and thyme make this dish. Its versatile and you can add any vegetable you like.
Ingredients
3 cups canned butter beans
1 large onion,chopped
1 carrot,chopped finely
1-2 garlic cloves,minced (or as per taste)
about 1/2 tsp dried oregano and thyme (or use double of the fresh herbs)
2 large tomatoes
1 tbsp tomato paste
pinch of sugar
salt to taste
few sprigs of cilantro to garnish
Method
1
In a skillet add about 1 tsp oil and saute the onions and garlic with salt.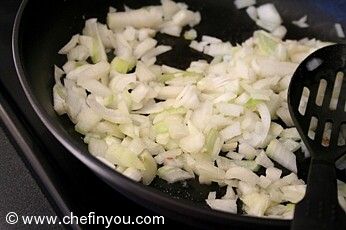 2
When slightly soft, add the carrots. Chopping them small helps to cook it faster.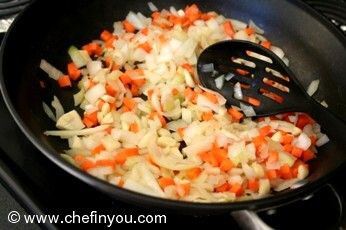 3
Add the tomatoes, the dried herbs and the tomato paste.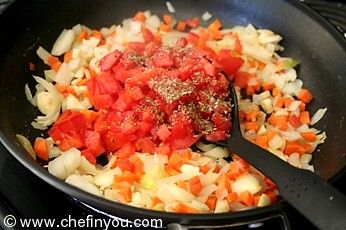 4
Add about 1/2 to 3/4 cup water and cook it in high heat. We want the tomatoes to get mushy and well cooked without any raw smell. In fact it gets aromatic with the herbs - esp. Oregano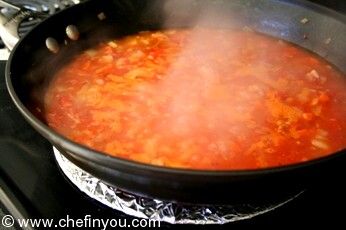 5
When most of the water has been absorbed, add the beans. Make sure to rinse the canned beans in cold water first.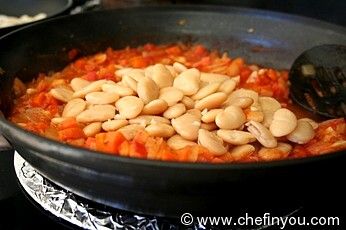 6
Add the sugar (or more if required). The sugar is to  balance any tart/sour taste from the tomatoes and cutting down the acidity. Add the cilantro and give it a toss until well stirred with the tomato mixture. Make sure to be gentle since the beans can disintegrate.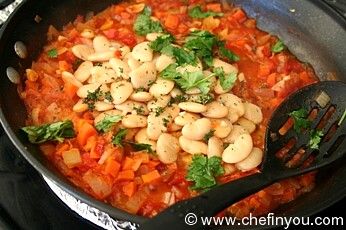 Serve hot. This is not dry nor like a gravy. Its somewhere in the middle and I personally find that it does well with chapathi/roti.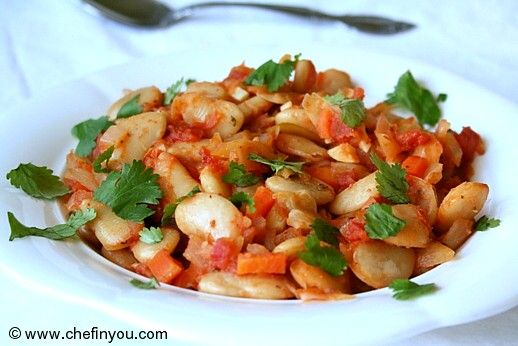 Related Recipes You May Like
Be the first to showcase this recipe!

Your Name
Did you make this recipe?
Please click below to share your experiences while you were making this recipe. Thanks for your input!
Have a favorite recipe?
Know a family recipe your mom used to make? Or maybe a go to recipe that works everytime? Share it with your fellow foodies!