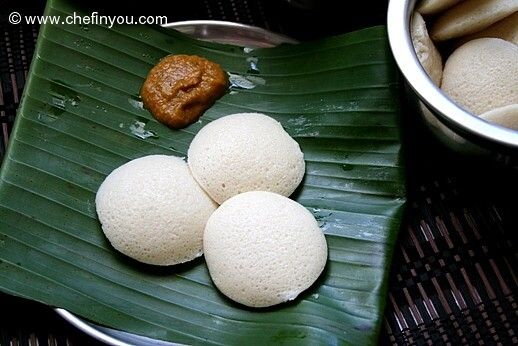 I grew up to the smell of idlis, fresh out of the pressure cooker/steamer, when I woke up in the morning. These Steamed Rice cakes are classic and traditional for
breakfast
in many South Indian households. Starting out the day munching these soft, fluffy and pillowy cakes dipped in
spiced chutney powder
and 
onion chutney
(or
tomato chutney
or
coconut chutney
or sambar or ALL OF THE THEM(yummo)) was a norm - a regular day to day affair. If you noticed and raised your eyebrows at the word "was", then I have recount the story of how it became "
was
" to how it has become an "
is
" currently.
After marriage, with full gusto, I tried to make these goodies for
breakfast
. But it was a total disaster. I was stunned. I had made idlis so many times with my mom (
and how can I even forget the cleaning of that huge wet grinder that fell on my list of chores to do!
), the recipe is ridiculously simple - so how can it be even messed up!? I wondered if I had a sheer talent of being probably the only one South Indian in the entire universe to have messed up something like Idlis. A quick internet search and a frantic call home ("
Moooom! I am losing it! I made a boo boo with idlis!! Don't disown me plsssssss"
) revealed astounding details that I never thought twice (or took granted) back home).
Fermentation
". The humid and hot
Indian
climate has always been an strong ally for fermentation and if you were like me, you never thought to associate something like weather and fermentation together before (yeah I am dumb - go on say it!). It was always a methodical process in my mind - Grind Rice + Grind lentils + Mix batter + Add salt + Stir with hands + Close lid and set aside overnight + clean grinder(!!) = "Overflowing, lightly sour smelling batter" ready in the morning. Simple. Right?
One word - "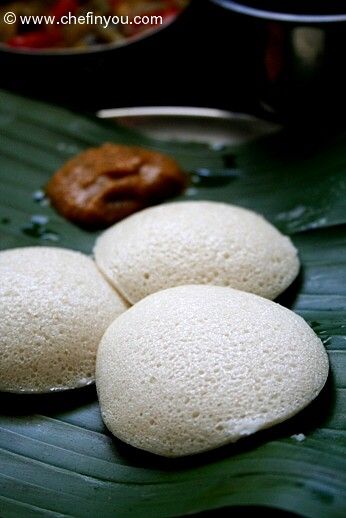 In Seattle ( U.S of A) winter or even during summer in fact, my Idli's fell flat thanks to the "winter" fermentation - i.e the lack of it. One year full of various "tips" and "tricks", failures, gooey chewy nonsense in the name of idlis later, things came together and I made what we South Indians take for granted - "THE" idli. I have included few pointers in the post on how you can avoid any mistakes in your path to making a fluffy, soft idlli. If one tip does not work, try another. Try them all - separately or together. But don't give up! You will know why when you make "THE" idli :)
References
mom and my kitchen notes
Basic Information
Prep Time
:
8 hours to 1 day
Yield
:
Makes around 32-40 idlis depending on the Idli mold
Ingredients
3 cups par boiled rice/Idli Rice/puzhungal arisi (see Tips)
1 cup Urad dal (whole skinned black lentils)**
Salt to taste, see Tips
about a fistful of cooked rice see Tips
1 tbsp Fenugreek seeds (optional), see Tips
Tips
1.
Rice:
My mother used to make with 3 cups and now she has changed it to 4 cups for 1 cup lentils. Some recipes even use up to 5 cups of rice to 1 cup of lentils. I
assume
that 3 cups was used by the elders when they hand ground the batter. Now with modern appliances (and may be the quality of ingredients) this proportion has been adjusted. Few other recipes use a combo of regular medium grained rice with parboiled rice with a few tsp. of fenugreek seeds. Instead of idli rice, you can use regular medium grained rice as well (Ponni Raw Rice).Experiment with the proportions since the weather and quality of ingredients will play a huge part in the end result.
2.
Cooked Rice:
Instead of cooked rice, you can use Rice Flakes (Poha in Hindi or Aval in Tamil) soaked in water.
3.
Fenugreek Seeds:
If you live in a place with less humidity/cold climate, I would suggest using fenugreek seeds. I use 2 tbsp fenugreek seeds for 1:4 proportion of lentils: regular rice.
4.
Salt:
As a guideline, use 1 tsp salt for every cup of lentil rice mixture. So if using 1 cup lentils for 4 cups rice, you would need to add about 5 tsp of salt. You might need to add more or little less depending on your sodium intake.
Method
1
Soak the lentil and par boiled rice separately for at least 6-8 hrs. If using fenugreek seeds, soak it along with rice. I have used Wet grinder to make my batter but you can do the same with your food processor. First add the rice in your grinder and grind it well. The batter will not be smooth but little coarse-grained.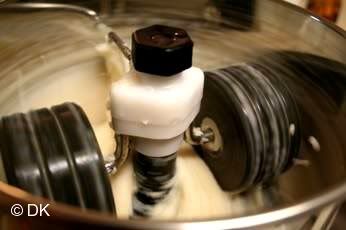 2
Remove and set aside in a large bowl. In the same grinder ( you don't have to wash/clean) add the lentil along with cooked rice.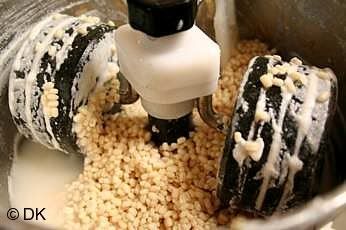 3
Grind it once again. This takes longer and the more you grind, better the idlis. You need to keep adding little water now and then. You will notice that the batter doubles up in volume when ground. When the batter is smooth ( feels like satin), remove and pour it along with rice batter.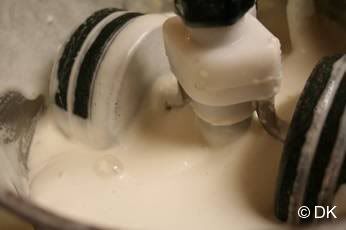 4
Add salt, mix well and set aside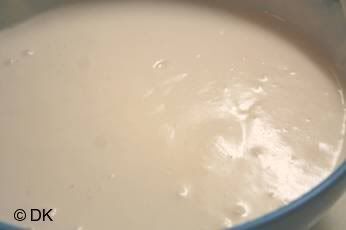 5
The next day, after fermenting, stir the batter well. I have a non stick Idli plate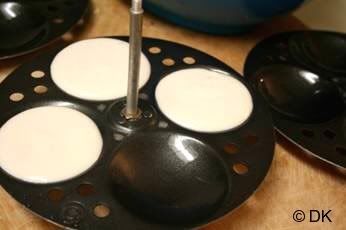 6
You can use small bowls if you don't have these plates to make them too.Pour out the batter in each of the plates.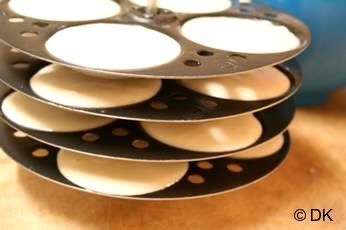 7
Place it in a pressure cooker (no weights reqd.) with little water underneath ( take care since lots of water will make the idlis in the last plate soggy and too little water will burn the bottom of the cooker!) or if you dont own a pressure cooker,use a steamer. Cook for 10 in high flame and then lower it to min for last 5.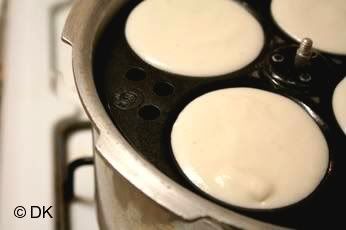 8
They are done when a little stick/spoon pricked in the middle comes out clean.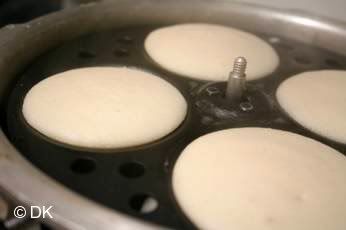 Cool them for 1-2 minutes and then serve warm with suggested accompaniments. have you tried them with some Ghee and sugar? I know its kiddie combo but I still love it :)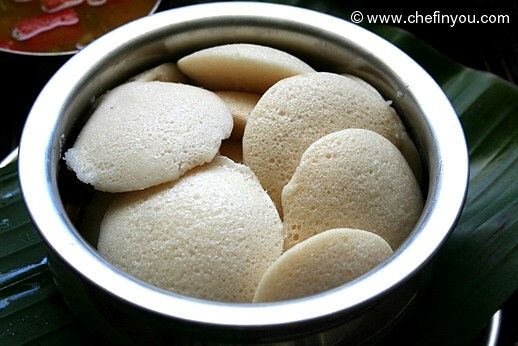 Related Recipes You May Like
Did you make this recipe?
Please click below to share your experiences while you were making this recipe. Thanks for your input!
Have a favorite recipe?
Know a family recipe your mom used to make? Or maybe a go to recipe that works everytime? Share it with your fellow foodies!