Arroz Amarillo con Achiote (Yellow Rice)
The Caribbean cuisine is as vibrant as its culture and land. There is such a healthy blend of so many other regional cuisines in its food like
African
,
French
,
Spanish
and even
Indian
. How about that? It seems to have taken exotic flavors from all these countries and made its own version from it.
So, don't be surprised to find recipes which look and sound familiar to some other dish you know which you enjoyed in some other setting. Although its inevitable that it has lots of meat based dishes, its great to know that its cuisine has many vegetarian dishes included too. I didn't have to search for options to make anything vegetarian at least as long as I have about 10-12 famous vegetarian dishes before that to try out.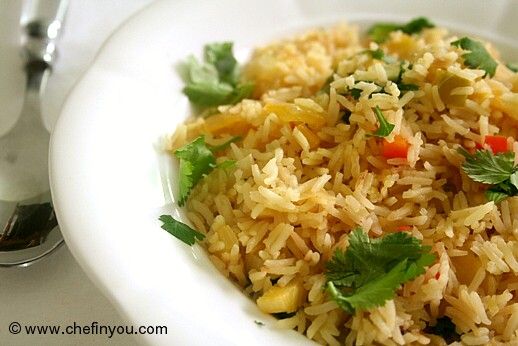 This is a simple dish made with
Achiote, otherwise called as Annatto Seeds
which gives this dish its beautiful yellow color (or should I say orangish yellow?) Its a staple in the Caribbean thanks to its beautiful color and flavor. I read somewhere that this dish is served with a garnish of Pimentos. Use them if you can get hold of the red beauties. If you want a meat version then add Cooked chicken to make the famous '
Arroz con Pollo'
. I have put together this recipe gathered from various different ones from the internet
You might be interested in
:
Annatto :
Know more about
Annatto seeds here
Simple Rice Recipes :
Chipotle Cilantro Lime Rice
,
African Jollof Rice
,
South Indian Kadambam Rice
Ingredients
1 tsp Annatto seeds (or substitute pinch of Saffron in the recipe)
4 tbsp Olive oil
1 onion, chopped
about 1 cup bell peppers,chopped ( I used mixed colored bell peppers for color)
2-3 cloves of garlic, minced
1 cup Long grained rice (like basmati)
2-1/2 cups of water/vegetable stock
salt to taste
few sprigs of cilantro
Method
1
Preparing Annatto Oil Heat the seeds and oil in a small saucepan over low heat, swirling pan frequently,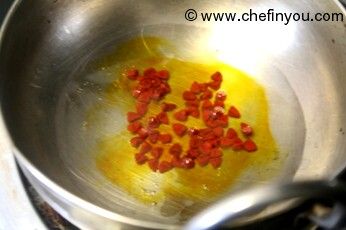 2
until the oil turns bright red-orange in color. Simmer for 1 to 2 minutes and then remove from heat. Let it cool for about 10 minutes and then strain the oil. You can discard the seeds. This oil keeps well refrigerated for close to a month in an air tight container. You can make an extra batch and use it to add color to many of your dishes like stews, rice recipes etc.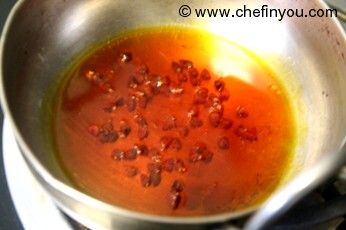 3
Add a 1 tsp of Annatto oil ( or more if you like) in a skillet. Saute the onions and garlic with salt until soft. Add the bell peppers and cook for another 2-3 minutes until the peppers are lightly cooked.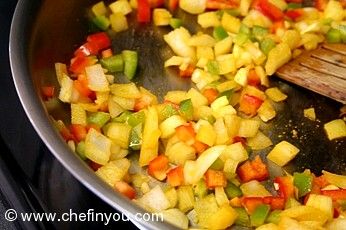 4
Next add the rice and stir into the mixture. Saute it until the rice turns opaque.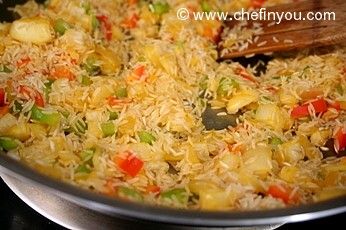 5
Add the stock /water and cook covered for about 8-10 minutes in medium heat until cooked.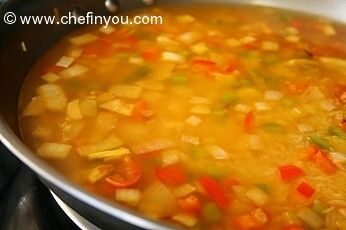 6
Garnish with cilantro and Pimentos (if using).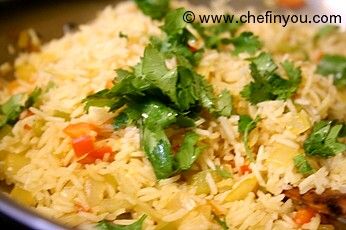 Serve Hot.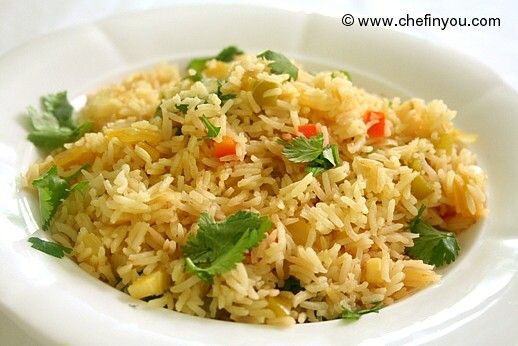 Related Recipes You May Like
Did you make this recipe?
Please click below to share your experiences while you were making this recipe. Thanks for your input!
Have a favorite recipe?
Know a family recipe your mom used to make? Or maybe a go to recipe that works everytime? Share it with your fellow foodies!