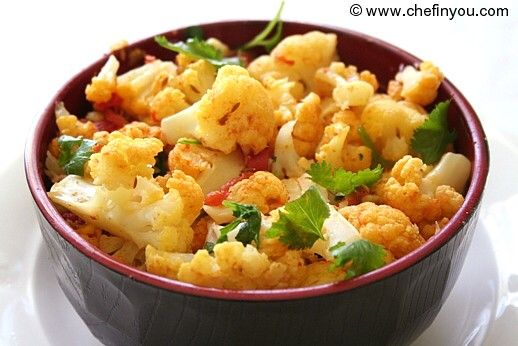 Sometimes, simplicity is all one needs - especially when the day is long and tiring. Many a times, I just want to kickback my shoes, put my feet up, lay down on the sofa, gaze into nothing and forget the fact that I have to go to the kitchen to cook dinner! But one's got to do what they have to , right? I, for one, tend to get bored with restaurant food pretty fast. I think I am a total spoilsport for my better half too since I am sure he does not appreciate all my comments about "so much butter", "this one is cholesterol", "they used lots of sodium in this one", "I am sure they did not try the correct frying technique on this one - look how oily this is", "man this is way to sweet! Imagine the sugar!" so on and so forth! It takes the joy out of eating ;)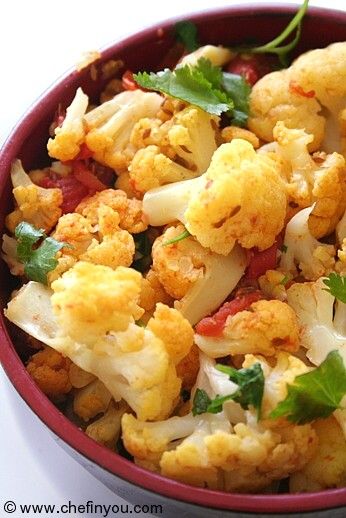 But well, I was not like this before. Eating out was a treat in my childhood and it would be immensely cherished. But now with so much know hows about ingredients and their effect on taste buds, I am simply paranoid about what goes into my body. Having played this dirty, I have no choice but to ensure that I cook decent meals often enough at home. So this is one of those quick fix meals I resort to on days when I am not in the mood to cook. Gets done in a jiffy and is also great for beginners who are starting out to explore the world of cooking. Minimal ingredients, minimal effort , minimal cooking time yet maximized flavor. Usually I would steam cauliflower before stir frying it but for this method, the addition of tomatoes ensures that the cauliflower cooks well and quickly.
Ingredients
about 500 gms Cauliflower, broken into florets ( I used 550 gms to be precise)
2-3 medium tomatoes,chopped
1 tsp cumin seeds
1 tsp cumin-coriander powder
pinch of asafoetida
1/4-1/2 tsp chilli powder - to taste (optional)
a large pinch of turmeric powder
salt to taste
few curry leaves (optional) and cilantro to garnish
Method
1
Make sure to break the cauliflower into small florets - it helps to cook faster. Wash and clean them well.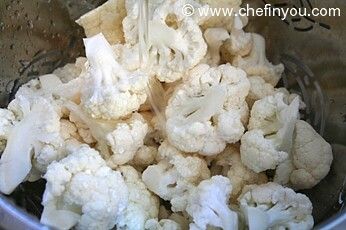 2
In a skillet, add 1 tsp oil.  Add the cumin seeds. make sure they don't burn - as soon as they become aromatic, add the spices, tomatoes along with salt. Cook for 1 - 2 minutes.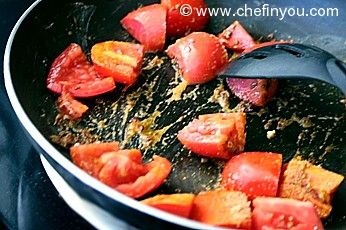 3
Now add the florets and give it a good toss.
4
Close the lid, lower the heat to low-medium and let it cook for about 8-10 minutes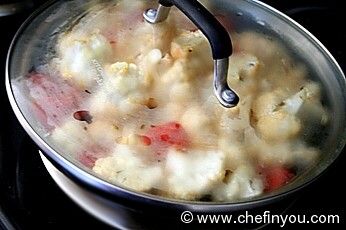 5
or until the cauliflower is soft.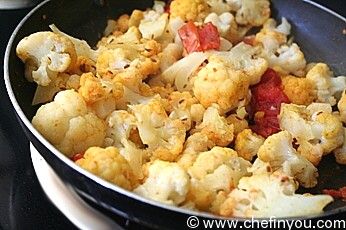 6
Add the cilantro and curry leaves (if using)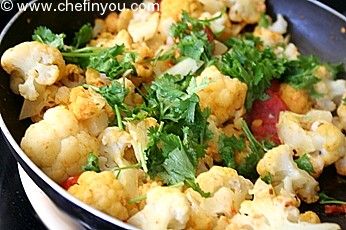 Serve Hot.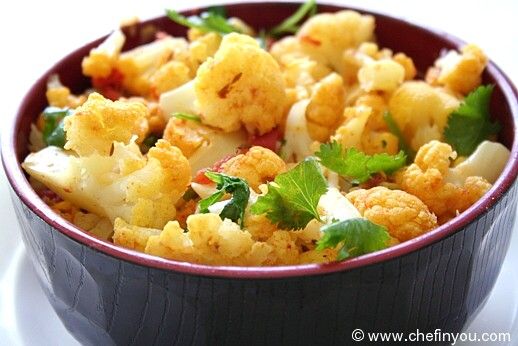 Related Recipes You May Like
Did you make this recipe?
Please click below to share your experiences while you were making this recipe. Thanks for your input!
Have a favorite recipe?
Know a family recipe your mom used to make? Or maybe a go to recipe that works everytime? Share it with your fellow foodies!