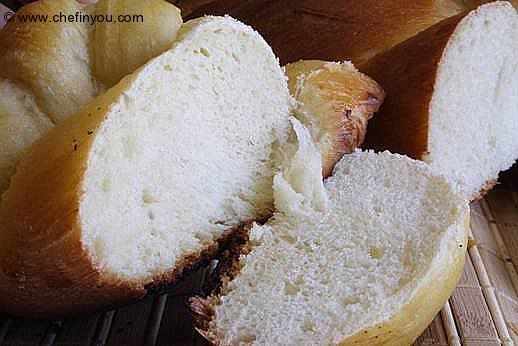 One of the oft repeated queries in my site is with respect to baking. While some of them are curious enough to ask for suggestions and explain what went wrong for them, few others are confident that its the recipe that's at fault. In 99% of the cases, I find that it's the problem with not knowing/following some important baking rules. Here is a following list of the most common mistakes that happens in
Baking
from my own experience.
1. Not taking Ingredient Measurement Seriously
Just like cooking, baking is also based on a science. But unlike regular day to day cooking, the impact of not being precise shows most in baking. It is important to know the rules for proper measuring for both dry and wet ingredients for them to work together in harmony.
Also See:
1.
How to measure flour properly for baking
2.
Measurement Conversion Chart
2. Not Understanding Your Oven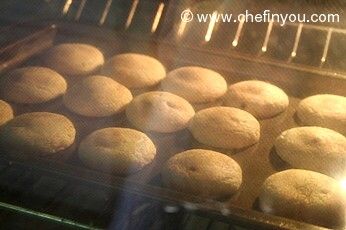 Ideally, you would assume that when your oven shows
350F
, its indeed 350F right? But sadly that's not always true. Every oven is different and at times even the expensive, upper rung models, can be off. It could be because of general wear and tear and/or because the seals on your Oven door would have worn out etc. My best bet would be to use an Oven thermometer.
Also See:
1.
Oven Temperature Conversion
2.
How to bake using Microwave Convection Oven
3.
How to bake using Microwave
Another common problem is with
"Hot Spots"
. You might find that one part of your baked product burning/cooked faster than the rest. Its 'cos of these Hot spots. Turning the pan at regular intervals or avoiding such spots is the way to go. You can find out your Hot spots by lining a cookie sheet with slices of bread. Bake for few minutes and depending upon the varying level of browning of bread, you will know your hot spots.
3. Under/Over Beating the batter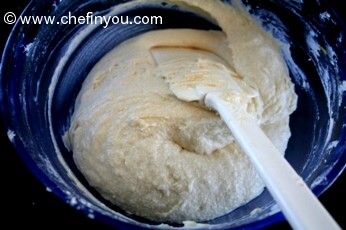 One of the commonest mistakes is overbeating the batter (more so than underbeating). In most of the recipes folding or light stirring would be enough. Showing frustrations works great when you are kneading the dough for bread (helps to develop gluten) but unfortunately not so much in case of baking cakes and such :)
4. Opening Oven Often During Baking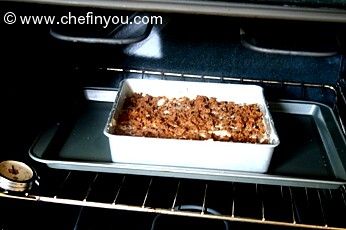 I have been guilty of this mistake during my early years of baking. But it is one of those things where being overzealous is counterproductive. The regular opening drops the temperature of the oven causing the baked product to cook unevenly. So resist the urge to do.
5. Making Substitutions Without Understanding the Science
Image Source
Another of those extremely common queries I get in my site. Our tastes and requirements vary and making substitutions is the way to go. But it is necessary to understand why a certain ingredient is used in the recipe before making the substitution. Once the chemistry is down pat, you can make a decision to make a best substitution possible. For example, one of the common substitutions is to make a recipe Eggless. But to make such a substitution it is necessary to understand what is the role/purpose of egg in that particular recipe before making a swap. Same rule goes behind making any kind of Baking Substitution.
Also See:
1.
Ingredient Substitutions in Baking (Flour, Leaveners, Sweeteners and Fats)
2.
Egg Substitutions
3.
Tips to Successful Egg Substitution
4.
How to Substitute Eggs and Milk to make Vegan Cakes?
5.
How to find the Purpose of Eggs in a Recipe?
6. Wrong Temperature of the Ingredients
Image Source
I have done this during my initial phase of baking and I am sure I am not alone in that group. Having forgotten to bring the required amount of butter to room temperature and then cutting corners by placing it in M/W or near pre heated Oven door to do that quickly. Room temperature butter is very crucial to the creaming process (with sugar) that provides the fluffy and tender texture to the baked goods. Ditto goes for eggs. On the other hand for many pastry based recipes, it is crucial to keep the ingredients cold. Its worth taking the time to follow this rule to avoid inferior results.
7. Using Inferior, Expired and/or Out of Season Ingredients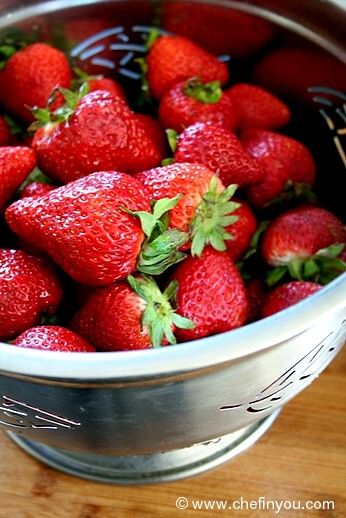 Needless to say, yet one of the common slips made by bakers is to overlook the expiry dates for leaveners (and other ingredients). Fresh ingredients make a remarkable difference to the end results. Same goes for using superior ingredients. Using cheap ingredients may be great for the wallet but not so much in the department of taste. Use good quality ingredients where it matters. For most of my baking with fruits and vegetables, I opt for what's in season. The taste and quality differs substantially. Ripe, very sweet strawberries make for a much superior
Strawberry shortcakes
than when you make it with out of season strawberries.