One of the most well known version of preparing Paneer is Paneer Bhurji. Bhurji is similar to scrambling only its not egg but crumbled paneer.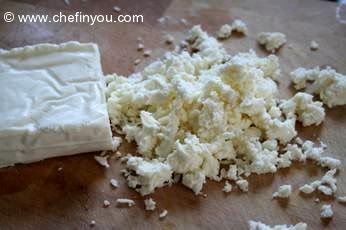 Its not only immensely delicious and hearty, its so easy and quick that one minute you put them all together, another minute the dish is almost done!! Its my go to dish when I am short on time, energy or inspiration. This recipe is very similar to
Tofu Bhurji - a more healthier version
than this and more nutritious.