Medhu Vadai (Black gram fritters)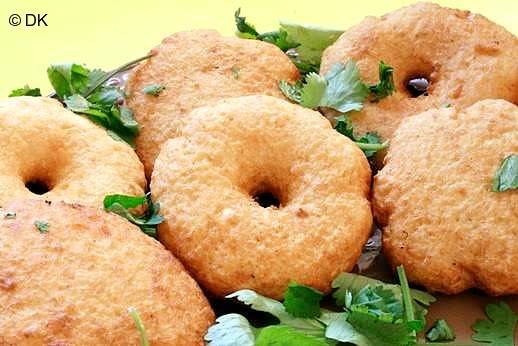 There is nothing more comforting than Vadai - a South Indian savory fritters made with lentils and look alike of doughnuts. They always play a part during all festivals, although they are enjoyed in different other ways. The number of dishes that are made from this basic Vadai is mind boggling - from Sambar Vadai to Rasa Vadai to Thayir Vadai not to talk about some more like Vadakari etc. Variations are bountiful and every one of them is as enjoyed as the next one. But it all starts from this - the most basic of all Vadai's. Although they can be made with holes in the middle most of the time it is not necessary to do so. In my in-laws place, they avoid putting holes when it comes to making these for the festivals (reason unknown) and in my mother's place - they dint even think of putting one (again-reason unknown!) cos they just dint!:) :) But every time we have had guests or friends, they always preferred them with holes and I have been asked how I manage to do one with holes easily when it is supposedly very difficult.Believe me - they are not and after this pictorial - you would think likewise too.
Basic Information
Yield
:
Makes around 6-10 vadais depending on the size and thickness
Ingredients
1 cup - whole black gram dal (de-husked) ( urad dal)
3-4 green chillies, sliced thinly (or as per taste)
2" ginger, peeled and chopped
3-4 Whole Peppercorns
Few sprigs Curry Leaves, torn (optional)
salt to taste
Method
1
Wash and soak the lentils for 2-3 hours.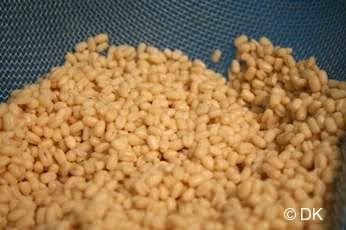 2
Grind it with ginger and salt into a coarse paste. Avoid using any water and only add 1 tsp or so if having trouble grinding it. The trick is to avoid using water as much as possible. You can grind the chillies as well. Or you can add thinly sliced chillies, ginger and peppercorns together to the ground batter along with curry leaves if using.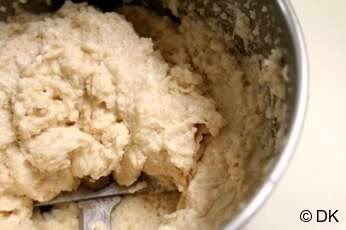 3
Take a plastic sheet/plate, oil it well with vegetable oil, apply oil/ghee/water to your fingers and make rounds of the batter - small lemon sized and place it on the sheet. If you are trying to make it for the first time, it is advisable to oil your fingers instead of water since while placing the fritters in the oil, the water may cause oil to splutter out.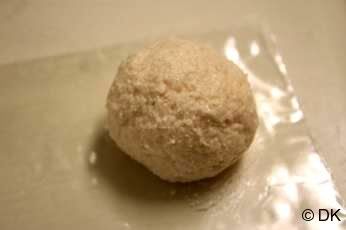 4
Press the round into flat disc - not thin, using your finger tip, make a small hole in the middle. You can skip making a hole too.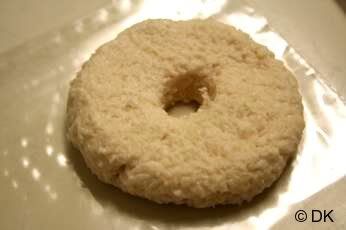 5
Since the plastic is oiled, it will easy to slide it slowly into the hot oil for deep frying. You can either mildly slide it into the oil, or first place it first in your hands and then to oil. Whatever works.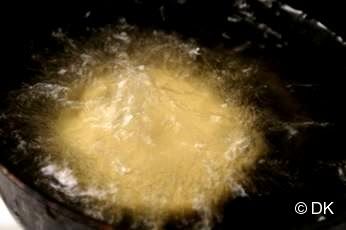 6
The oil must be hot. Once one side is done, the Vadai's will automatically float to the top, turn them over and fry them until golden brown in color. Take care to see that the oil is not too hot nor cold. Too hot, the Vadai's will be done on the outside and not inside. If oil is not hot, Vadai's will be soggy. Make sure that oil is hot first and after dropping the Vadai's, lower down the oil a little.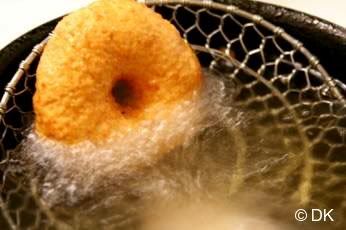 Related Recipes You May Like
Be the first to showcase this recipe!

Your Name
Did you make this recipe?
Please click below to share your experiences while you were making this recipe. Thanks for your input!
Have a favorite recipe?
Know a family recipe your mom used to make? Or maybe a go to recipe that works everytime? Share it with your fellow foodies!