Store in an air tight container for longer shelf life.
My Notes
: See the bowl below - it clearly shows that there were too much of the lentils. You can use it of course, if you dont mind the appearance. For me, I would use 1 tbsp next time. Oh yes - I am making them again of course! :)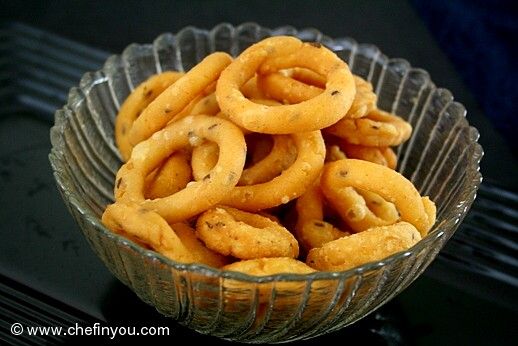 Notes: Remember to turn the heat to medium to high and high to medium for getting the chakodis to golden colour and also to be cooked evenly. Only this way you get crispy chakodis. These should not be cooked on low flame as they will absorb more oil and can turn soggy also at times.
Variation
: Instead of Cumin and Sesame seeds, 1 tsp of Ajwain (Oregano) or Omam can be used along with chili powder.