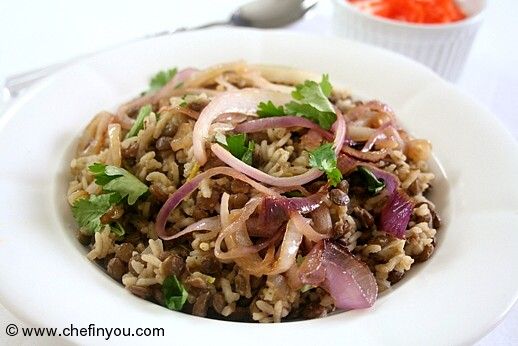 I am always on the lookout for rice recipes - well can't think of a meal without some rice. We may reduce the quantity but are yet to completely eliminate it from our diet what so ever!! Its sometimes hard to think that what we grew up with would be bad for us. Just because we don't get enough exercise is not the fault of rice now is there? ;) I hate working out :( but if I had to choose between cutting out rice and exercise, I would prefer even living inside the gym! Anyways, rice is such a handy item for lunches and in of those google searches I got to know of Middle Eastern Mujaddara. Its a lentil rice and it fit my need like a glove. Protein with rice - Perfect!.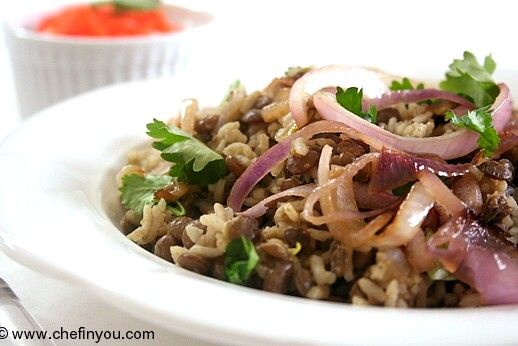 Basic Information
Cook Time
:
30 min to 1 hour
Ingredients
1 cup brown/green lentils
1 cup Basmati (or any long grained rice), pre soaked in water for 20 min.
2 large onions, sliced into rings
1 small shallot , finely chopped
1 tsp cumin seeds
1 tsp fennel seeds
1 inch cinnamon stick
grated zest and juice of one lemon
few sprigs of cilantro/parsley for garnish
salt to taste
Method
1
Soak the lentils for an hour. This is not necessary but I find that it helps to speed up the cooking process.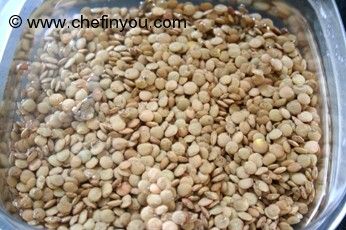 2
Cook the lentils in about 2-3 cups of water. Bring the water to a boil and then simmer for about 15-20 minutes until the lentils get a texture of what in the Pasta world we call as 'Al dente'. Cooked but with a bite in it still.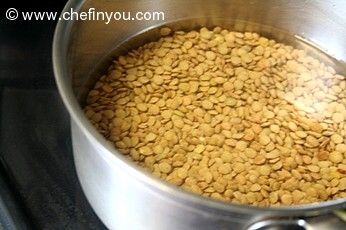 3
Meanwhile heat about 2 tsp of oil or butter in a skillet. Once hot add the sliced onions to it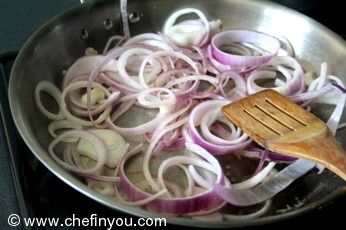 4
and cook until browned and caramelized. This takes about 10 minutes. Remove from the pan and set aside.
5
In the same pan, add 1/2 tsp oil (if needed) and add  the shallot or use little of red/white onion (whatever you have in hand). Add salt and cook for 1 minute
6
Add the rice and cinnamon stick and cook until the rice is aromatic and toasted.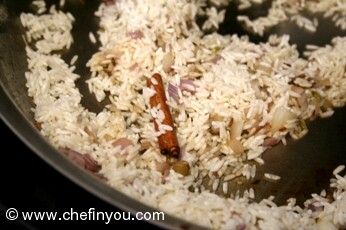 7
Add 2 cups of water, cover and cook rice - about 10-15 minutes.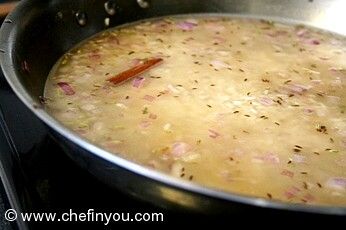 8
When the rice has absorbed all the liquid and is almost cooked, add the cooked lentils, zest and juice of lemon to this mixture. Cook for another 3-4 minutes for the rice to absorb the flavors of the lentils.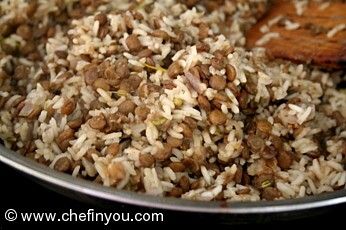 Serve with caramelized onions and garnished with cilantro. I served mine with a simple Carrot Raita.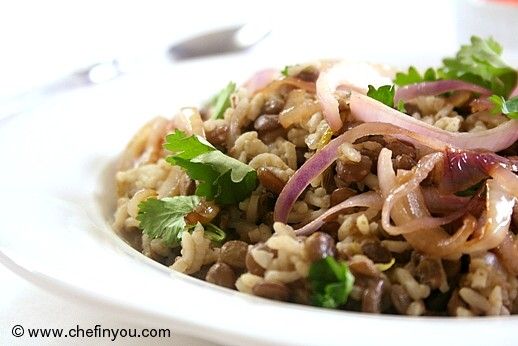 Related Recipes You May Like
Did you make this recipe?
Please click below to share your experiences while you were making this recipe. Thanks for your input!
Have a favorite recipe?
Know a family recipe your mom used to make? Or maybe a go to recipe that works everytime? Share it with your fellow foodies!