Panko Bread crumbs, Oil, Salt, Garam Masala, mmmm.........., Oh yes, Potatoes, spring onions, little cilantro and mint. That felt good. I placed a pan for shallow frying (see, no deep frying! Good girl, me). Then my eyes fell on my bamboo steamer which I use for sprouting and I saw some fresh sprouted Ragi...mmm... (
thinking to myself - "OK you plan to enjoy frying, so while you are at it, why not add some healthy ingredients? You wont feel bad now, would you?"
) ..
Ragi
it is. But now that we are starting on the healthy route
*burrowing deeper into pantry and finding..*
Aha..Black eyed Peas. mmm..lets cook black eyed peas (it does not need pre soaking and cooks fairly quickly), Pressure cooker comes up and the peas are cooked in 10 minutes flat. Mushy works fine in this case since I am going to mash them anyway. Steam Potatoes on the side...I am all excited now! - Another Sprouted Ragi recipe goes into my repertoire. of course you can deep fry, shallow fry or bake them. Whatever strikes your fancy. This is protein rich and delicious snack. If your kids dont like sprouted 'anything' leave alone ragi, this is one good way to
hide it
dress it up along with black eyed peas.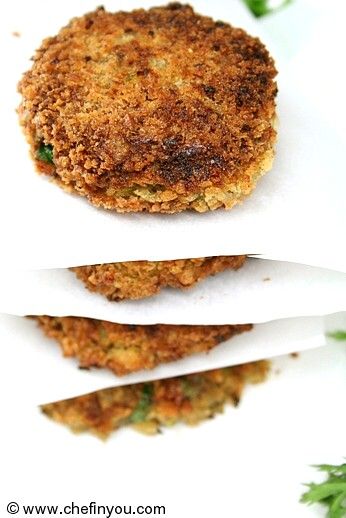 Without further ado, lets go to the recipe shall we? I basically eyeballed everything and hence I have given you approximate measurements. Use your discretion while making them.
You might also be interested in:
Ragi Related Posts:
Sprouted Ragi Dosa
,
How to Make Ragi Flour
,
How to Sprout Ragi
,
Thalipeeth
Patties and Croquette recipes:
Baked Quinoa and mixed bean Croquettes
, 
Baked Falafel Burgers
,
Falafel
,
Brown Rice Patties
,
Soy Burger
,
Zucchini Patties
, 
Tempeh Cutlets