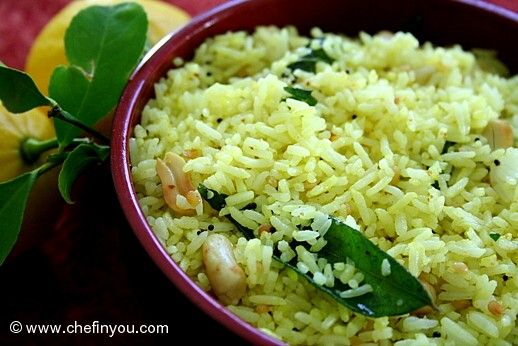 However hard I try, its sometimes inevitable that I am faced with leftovers - esp. rice. But the number of options for using up rice is myriad to say the least. Indian cuisine especially is very good in this regard owing to the fact that rice is a staple. It most often happens that I end up eating the leftovers and recently when this happened - I thought of making the traditional South Indian rice - Lemon Rice.
It is a classic, made not only during  festive occasions like
Pongal
but on a day to day basis. I am sure there are many who would remember being packed this for lunch box along with spicy roasted potatoes. Its as elegant as you want it to be and kept as simple as the need arises.  I love recipes which can be dressed up on short notice but otherwise need only minutes to put together. This recipe needless to say is one which I grew up with.
Ingredients
3 cups medium grained rice, cooked (or leftovers work too)
1 large lemon
1 tsp mustard seeds
1 tsp split black lentil
3-5 dried red chillies (or as per taste)
1 tbsp bengal gram (channa dal), presoaked in warm water for 20-30 min.
1/4-1/2 cup dry roasted peanuts
a generous pinch of turmeric powder
1/4 tsp of asafoetida
few sprigs of curry leaves
2-3 tsp of sesame oil
salt to taste
Method
1
Make sure your rice is not mushy and the grains are separate. If cooking fresh, cook with 2 cups of water instead of 3 for 1 cup rice. Spread this rice on a plate to cool. Add turmeric along with 1 tsp of sesame oil (or more if you like) and mix it along with the rice.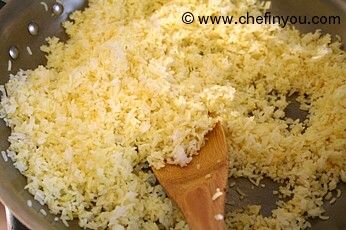 2
Meanwhile in a skillet 1 tsp of sesame oil and when hot, add mustard seeds. When it starts popping, add the lentils, red chillies, asafoetida and curry leaves.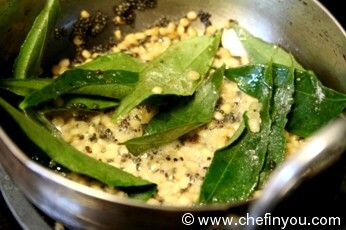 3
Now add these to the rice along with the lemon juice. Toss well until mixed well. Add salt as needed.
(optional step)
For the aromatics, my mother sometimes, dry roasts  1/2 tsp fenugreek seeds, powders it well and then adds it to the rice at the end. It gives a wonderful taste to the rice but make sure you are careful with this powder since even a wee bit excess of it can give a bitter taste to the rice. Serve warm with some papad. We enjoyed it with some
Oven roasted potatoes.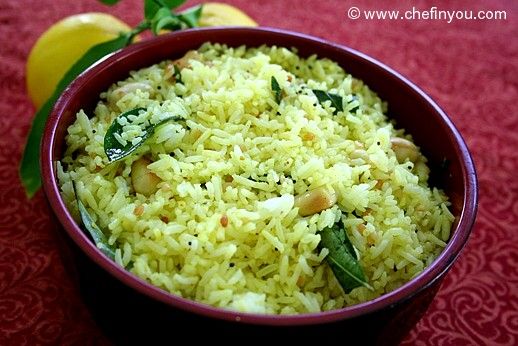 Related Recipes You May Like
Did you make this recipe?
Please click below to share your experiences while you were making this recipe. Thanks for your input!
Have a favorite recipe?
Know a family recipe your mom used to make? Or maybe a go to recipe that works everytime? Share it with your fellow foodies!