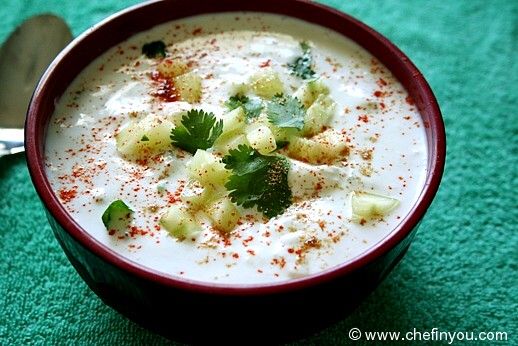 Ever since I was asked for a raita recipe, I have been trying to take photos of one. Its indeed astounding that I have not been posting them even though I make it at least 3-4 times a week. Yogurt is a must-have ingredient for us and I use them in so many ways - raita being one. I have tried so many different varieties of raita, each one marginally different from another but with subtle hint to unique flavors. I love cucumber raita - especially during the summer where the cucumber offers cooling effects to the body. I also love this with spicy and hot foods since the cucumber balances the heat and mellows down the spicyness of the food.
Me being a huge fan of Greek yogurt, I use them for making my raita. The amount of protein that it offers for minimal calories is massive. I also love the thickness and richness of the curd. There is no sourness to the yogurt and it has none of the artificial preservatives that I read in other fat free brands. Just natural live cultures so I use them for my raita which gives that perfect consistency to any variety of raita I make. For this type of raita, I add little grated and then chopped cucumbers. I grate it so that the taste of cucumber can mingle well with the yogurt but I need the chopped ones to offer me that crunchy bite. Why compromise with just one? So I do both. I mix the grated one first to let it mix well with the curd and then add some chopped ones. I also garnish it at the end with chopped ones to make it more palatable. Though I have mentioned only 1 cucumber - you can add more as per your taste buds call for :)
Ingredients
2 cups thick plain Yogurt (make sure its not sour. I use fat free Greek yogurt for more protein)
1 large cucumber (half grated and half chopped)
1/2 – 1 tsp roasted cumin powder (I sometimes use ground cumin-coriander powder with good results)
few sprigs of cilantro
salt to taste ( try the black salt available in Indian stores. More authentic)
chilli powder/ground pepper for garnish (optional)
Method
1
Add the yogurt along with the spices in a bowl.
2
Beat well until it becomes smooth.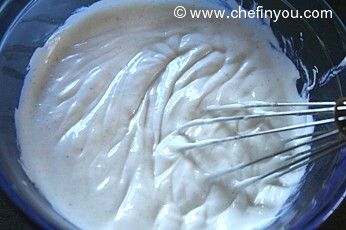 3
Add the grated cucumber and mix well.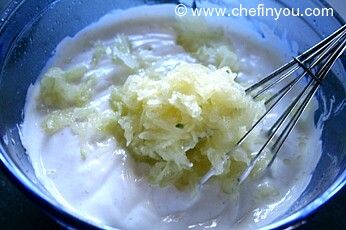 4
Then add the chopped cucumber to the mix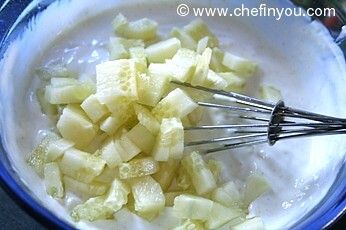 5
along with cilantro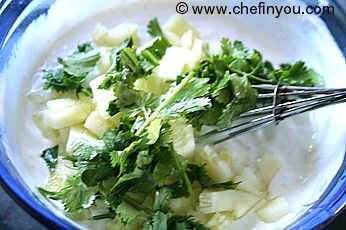 6
Give it a good mix.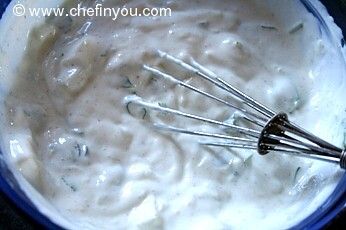 Serve garnished with some chilli powder/roasted cumin powder to taste. I also add few additional chopped cucumber pieces as a garnish.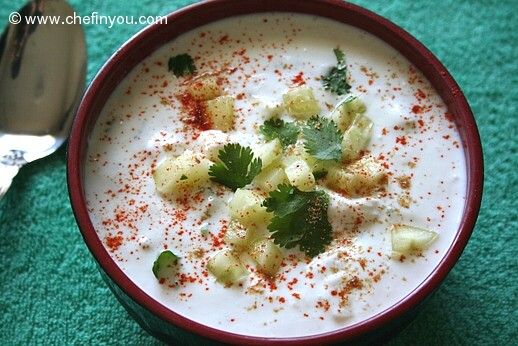 Related Recipes You May Like
Did you make this recipe?
Please click below to share your experiences while you were making this recipe. Thanks for your input!
Have a favorite recipe?
Know a family recipe your mom used to make? Or maybe a go to recipe that works everytime? Share it with your fellow foodies!