You can make this one day as a side dish for say Roti's, chapathi's etc. Since this tastes even better next day, if you have leftovers, enjoy them then with rice. This is what mostly happens in my house where I prepare this for dinner and I enjoy the leftovers the next day with steamed rice and curd.  Its immensely versatile and you can adjust the amount of spices according to your preference. A little dollop of ghee/butter towards the end while serving with rice completes this dish :)
Method
1
Soak the kidney beans overnight. Of course you can use store bought canned beans. Make sure to drain them well and rinse in cold water before using them.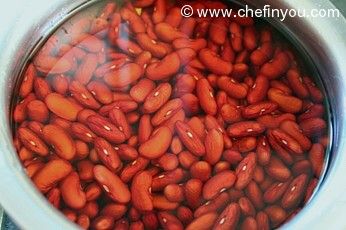 2
Before cooking the kidney beans, make a spice bag by packing the spices in the "spice bag" section of the ingredients list in a cheesecloth, tie it up and drop it in the water along with kidney beans.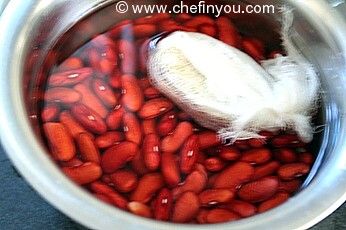 3
Once cooked, removed the spice bag and discard. I use Pressure Cooker and it takes about 10-12 minutes for it cook. While that's cooking I prepare the gravy. You can finish the complete dish within 15-20 minutes.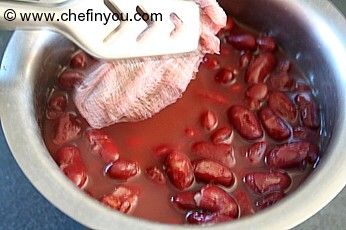 4
Meanwhile in a skillet, add 1 tsp of oil (for the traditional Punjab richness, add Ghee instead), saute the fennel seeds, onions, chilli and ginger along with little salt.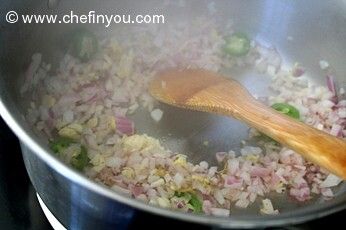 5
Once soft add the spice powders and saute for few more seconds.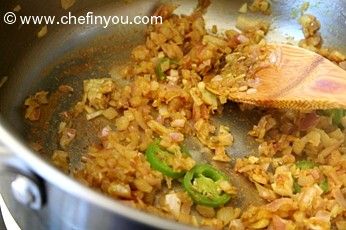 6
Add the tomatoes.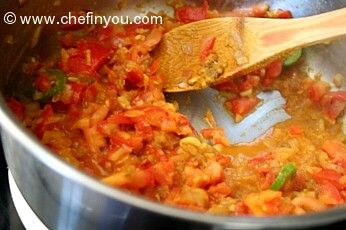 7
Add little water and Cook until tomatoes are soft.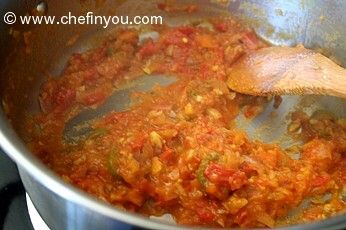 8
Add the kidney beans along with cooking water.
9
Cook for another 2-3 minutes. Taste and season if needed. You can add more water depending on the consistency you like. Break down some of the kidney beans to thicken the gravy.