Navarathri Sundal Recipes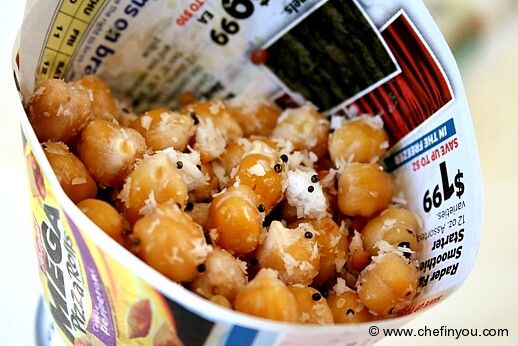 Navarathri
is upon us. "
Nava
" in Sanskrit means Nine and
Rathri
means night which obviously denotes the fact that
this festival
is celebrated for 9 whole days. The highlight of this festival is the arrangement of different idols on step arrangement called as
"Golu" ( see how it looks here )
. Another highlight is the different varieties of Sundal that is made during these days. One different sundal for 9 different days. Sundal is nothing but a simple South Indian salad made with different legumes like White chickpeas, black chickpeas (
generally termed as Kadalai Sundal
), butter beans (
termed as "Mochakottai sundal"
), dried peas (
termed as Pattani sundal
) and many more.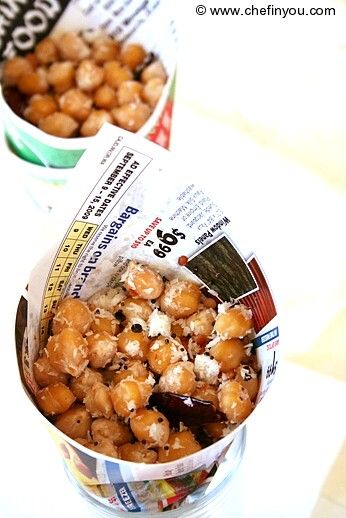 All the ones that I have mentioned follows the same procedure as this, hence all you have to do is to change the legume keeping the process and the rest of the ingredients same. You have 4 different Sundal recipes already. We will discuss for the remaining 5 days later :) Another place where these Sundals play a very important role than during this festival is on the South Indian beaches. Just take a gander on the coastline of the Madras city and you will see vendors everywhere like ants on the sands, selling these sundals calling out along with the legume it is made of. The smells, the aroma, watching the waves while eating these sundals wrapped in newspaper cones are some unforgettable memories! And before I get lost in reminiscing those, lets go into this simple recipe shall we?
Basic Information
Prep Time
:
8 hours to 1 day
Ingredients
1 cup white chickpeas, soaked overnight ( for different varieties try black chickpeas,butter beans, dried peas etc)
1/2 tsp black mustard seeds
1 tsp black gram dal
1-2 dried red chillies ( or as per taste)
2-3 tbsp freshly grated coconut ( frozen works too)
salt to taste
Method
1
I usually recommend pressure cooking legumes for more nutrition retention and speed of cooking. Cooking this for about 2 whistles in pressure cooker (about 10 minutes) works great. The need is to have a soft texture yet with the chickpeas retaining its shape.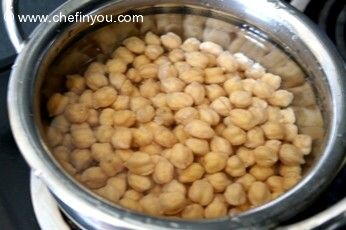 2
Otherwise you can cook this on stove top like I have done this time (My pressure cooker has gone kaput!) If soaked overnight ( or even longer), the cooking time on the stove top to get that right bite is only about 10-15min. It took me 15 mins on high heat (in my electric stove) to bring that correct texture I wanted. What you got to do, is to drain the soaked chickpeas, place it on a skillet, add 1-1/2 cups of water, bring it to high boil and let cook. In the middle add some salt to the water.You know its done when it is soft yet has a bite to it.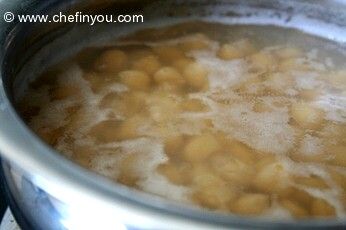 3
Drain the cooking water. You can also use it for stock later.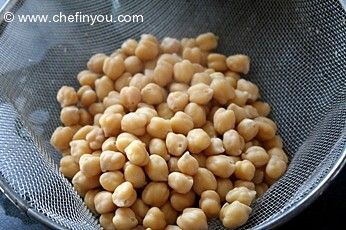 4
In the same skillet, add little oil - about 1/4 tsp oil should do - add the mustard seeds. Once it starts popping, add the black gram and red chillies. Give it a stir until the lentil starts turning reddish brown.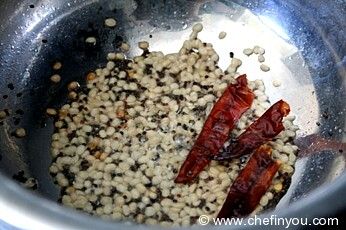 5
Add the cooked chickpeas. Give it a toss.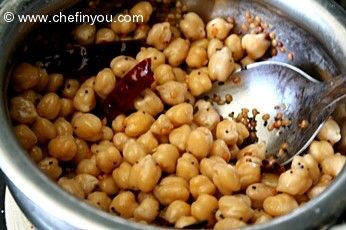 6
Add the coconut - cook for another 1-2 minutes and serve warm.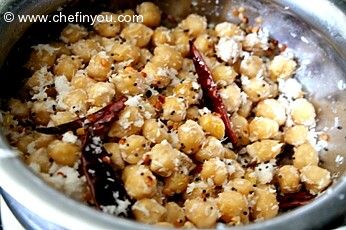 Low fat, protein rich, simple to make and uses very minimal ingredients.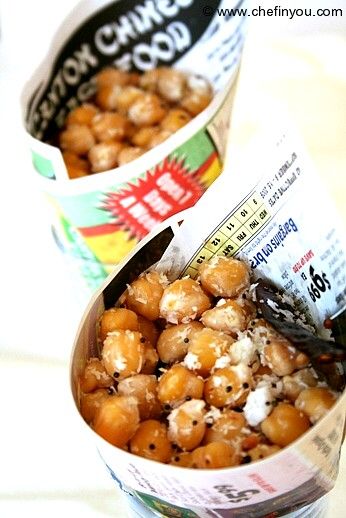 Related Recipes You May Like
Did you make this recipe?
Please click below to share your experiences while you were making this recipe. Thanks for your input!
Have a favorite recipe?
Know a family recipe your mom used to make? Or maybe a go to recipe that works everytime? Share it with your fellow foodies!