Yes, agreed that it takes hell lot of patience (at least for a person as lazy as me!). The dal (lentil) has to be sauteed slowly in low heat for a long time - try to think of even the word 'multitasking' - you will have Madam 'Burn's visiting your kitchen. If you are anti-calorie in your house - then forgive me for posting this and tempting you...Ghee is revered in this dish and shines (and I mean it literally!) through this dish. If you know how velvet feels, then you will know how the texture of this halvah should be. Velvety smooth with a creamy texture where one spoonful simply vanishes in your mouth before you even realize whats happening. Yes! Its like magic! Coming from a sweet hater, you gotta accept the fact that I indeed must be serious and must have given it a long thought to write this one down...yes I did indeed!It could make even me slowly turn my loyalties to sweets (my weighing machine will never forgive me...)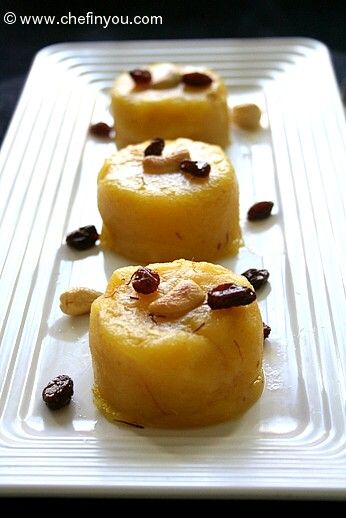 Guess, now that you get what I am trying to put across (you did better, unless you want me chewing off your ears...No wait..shouldn't it be virtually chafing your eyes with all this reading..!! #@!#$ When did I become a deviant????!!!!!!), lets go to the recipe now shall we?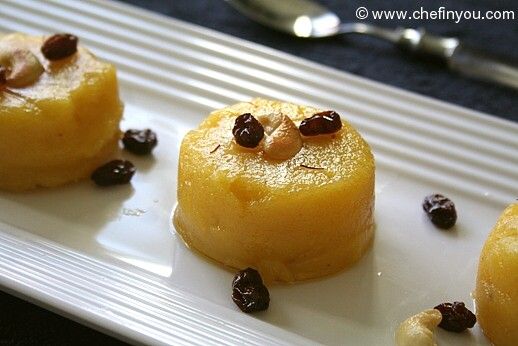 We were given 2 methodologies to follow, out of which we could choose one. The one with Khoya was obviously not used by me...(you ask why?? I couldn't get my lazy bum to travel all the way to the Indian stores!!! Isn't that obvious if you know me?). So the other one used ingredients which were waiting to be used in my pantry...so 2nd method it was...I added few additional stuff to the recipe.
Love Indian Sweets? Then check these out :
Gulab Jamun
,
Badam Halwa (Almond Fudge)
,
Rava Ladoo
,
Pink Diamonds (agar agar dessert)
,
Puran Poli (Obattu)
,
Sakkarai Pongal
,
Hyderabadi Double Ka Meeta
,
Pal Kova
,
Besan Ladoo
,
Kheer (Pal Payasam)
,
Gajar Halwa