One of the best things about Indian cuisine is the variety. The cuisine is myriad and to sum up a broad category does not do it justice. Hence instead of trying to encompass all the specialties - of the different regions, creativity of people, possible variations, I am simply listing my favorite breakfast recipes according to the regions.
North Indian Breakfasts
---
The Northern parts include regions like
Delhi
,
Haryana
,
Kashmir
,
Punjab
,
Rajasthan
,
Uttar Pradesh
etc.
1. Roti Omelette:
A popular Haryanvi breakfast where a Roti (Indian bread) is enclosed in an omelette and served with onions and chutneys. Wholesome and a power packed breakfast that will see you through the day!
Image src:
Indiavideo.org
2. Samosas and Kachori:
Yes, its fried and feels more like a snack. But who can resist a crunchy
Samosa
or Dal
Kachori
any time of the day? The people at Bikaner, Rajasthan sure cant. If deep frying is not your forte so early in the day, try baking them instead.
3. Halwa Poori:
My Husband's absolute favorite combo. Fried bread with a slightly sweetened Halwa is his weakness. Traditionally served with aloo-choley and the halwa, my husband would be glad to skip the choley. Its popular in Uttar Pradesh, Haryana, Punjab and few other places in Northern India.
4.Aloo Paratha: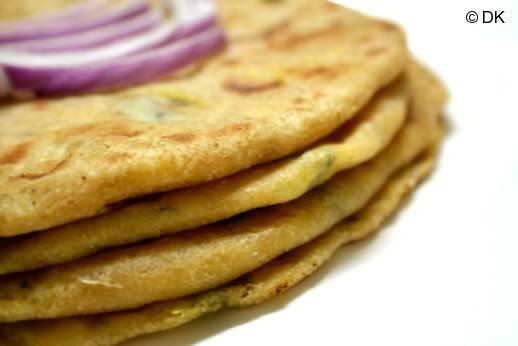 Apart from Samosas, the other dish that the Western world is also introduced to is this delicious flat bread with potatoes.
Aloo Paratha
has got to be one of the most loved in India.
Also See:
1.
Purple Aloo Gobhi Paratha
East Indian Breakfasts
---
The Eastern parts of India includes regions like
Bihar
,
Jharkhand
,
Orissa
,
West Bengal
etc.
1. Luchi:
A cousin of Poori, this one is a white in color and is made of refined (all purpose) flour instead of wheat. Served with usually potatoes (Aloo Dum), I would prefer sticking to another classic combo Cholar Dal (Bengal Gram Lentils) for the morning.
Image Source:
Bong Mom's Cookbook
2. Dal Parathas:
Flatbreads stuffed with lentils (Bengal gram or Moong Dal) are quite popular not only in the Eastern regions but in many other regions as well.
Image Source:
TarlaDalal.com
West Indian Breakfasts
---
The Western parts of India include places like
Gujarat
,
Maharashtra
and
Goa
.
1. Thepla:
These are thin unleavened flat breads made using Wheat and Chickpea (besan) flours. A popular version has fenugreek leaves (methi) in it which we prefer. Though you can use dry fenugreek leaves (kasoori methi), I personally love the ones made using fresh leaves.
Image Source:
Archana's Kitchen
2. Dhokla: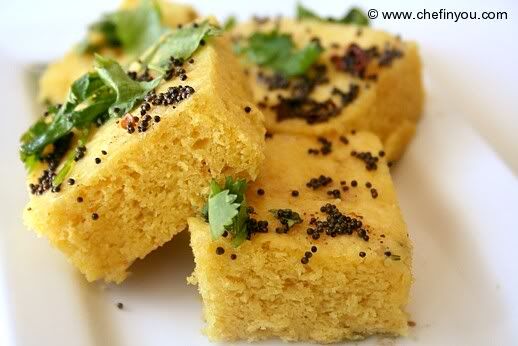 Dhokla
are very spongy with a pillowy texture made using fermented batter of split chickpeas and yogurt. Though traditionally the Bengal gram is soaked, ground and then fermented, I tend to opt for a quicker version of using store bought Besan. Served with Green and tamarind chutney. this makes for a light yet filling breakfast.
Also See:
1.
Khatta Dhokla
3. Kanda Poha
You think Poha (beaten rice flakes), you got to think of Maharashtra. An extremely popular Maharashtrian breakfast made using plenty of onions (Kanda) and tempering of mustard seeds, chillies and curry leaves. A little freshly squeezed lemon juice towards the end, gives it the perfect zing.
Also See:
1.
Batata Poha
South Indian Breakfasts
---
South India includes the state of
Andhra Pradesh
,
Karnataka
,
Kerala
and
Tamil Nadu
.
1. Idli: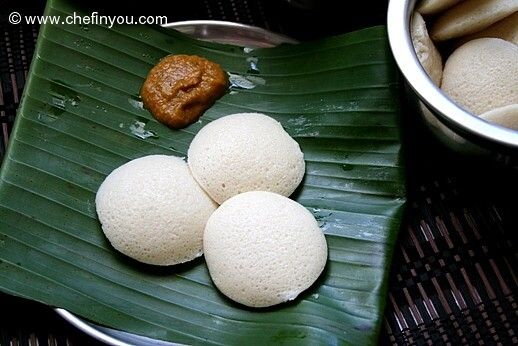 Rice and lentil dumplings made from fermented batter that are steamed and served with variety of chutneys.
Also See:
1.
Sabudana Idli
2. Dosa: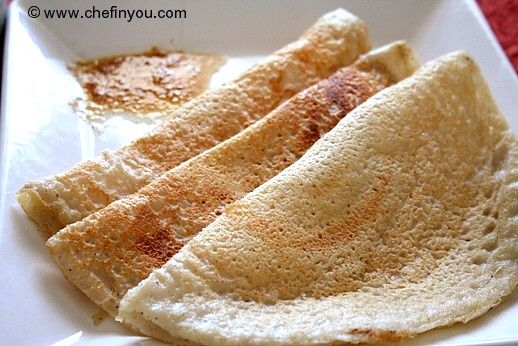 Rice and lentil crepes made using fermented batter enjoyed with or without any stuffing.
Also See:
1.
15 Bean And Brown Rice Adai
2.
Sprouted Mung Beans Dosa
3.
Sprouted Ragi Dosa
4.
Adai
3. Rava Upma:
Savory pudding with or without vegetables tempered with South Indian spices.
Also See:
1.
Idli Upma
4. Pongal: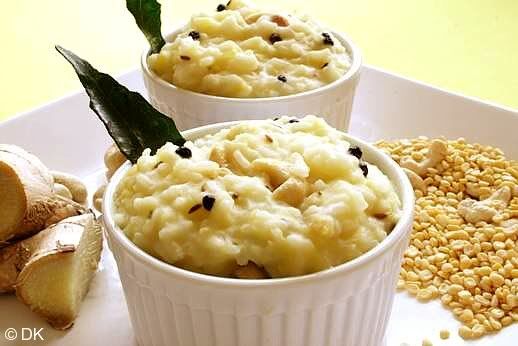 A savory pudding made using rice and yellow lentils (split, skinned moong dal). Tempering spices like whole black pepper, ginger, cumin along with cashews in Ghee completes the picture.
Also See:
1.
Rava Pongal
2.
Sakkarai Pongal
3.
Akkaravadisal